Tessa Thompson apologizes to Lena Dunham for comments about activism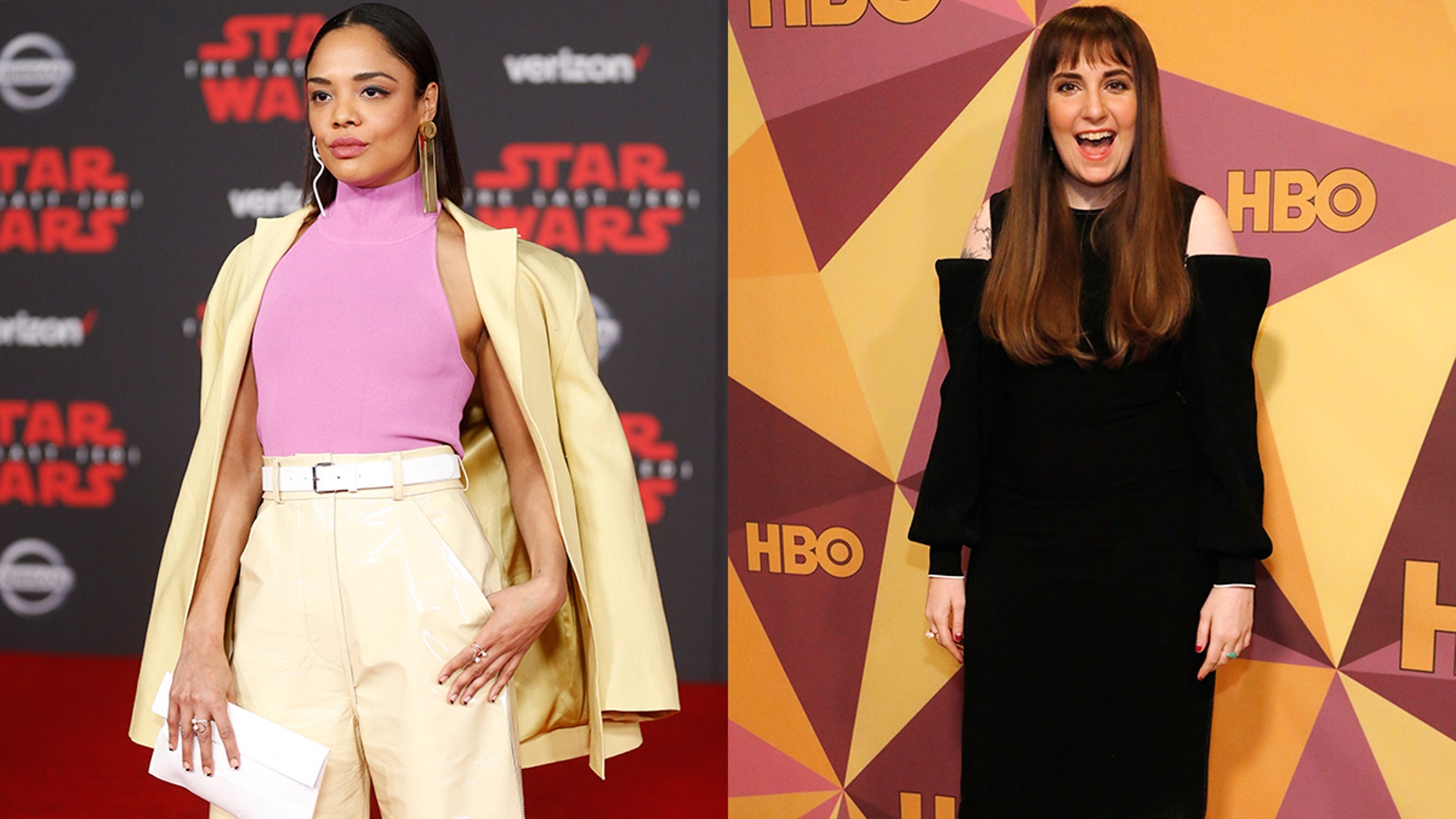 "Thor: Ragnarok" actress Tessa Thompson has issued a public apology to Lena Dunham after she diminished the "Girls" star's role after she appeared in a photo celebrating actresses and activists for the success of the Time's Up movement at the Golden Globes.
Over the weekend, Thompson shared a photo on Instagram, that since has been removed, featuring her alongside celebrities and activists like Tarana Burke, Rashida Jones, Meryl Streep, Amy Poehler and many more. However, the face that ruffled the most feathers with commenters online was that of Dunham. Many were quick to criticize her involvement after she and "Girls" co-creator defended writer Murray Miller, who was accused by "Passengers" actress Aurora Perrineau of raping her in 2012.
Thompson released a statement to fans explaining that Dunham was not a major part of the planning for the event, implying she merely showed up for a photo opportunity. However, in a note posted to Twitter on Tuesday, she apologized for casting doubt on Dunham.
"I sometimes lack finesse in navigating social media. Hard to discuss issues with nuance there. A response I made to comments on an Instagram became fodder for a piece that I believe was designed to create conflict where there isn't any. It's perhaps more complex than that. But I, in no way, want to diminish Lena Dunham and her work, her voice, and her importance. We have spoken and she knows my heart. I feel a responsibility to women that have sometimes felt ignored, dismissed, and underrepresented. They are my beacons. I regret that my words were misinterpreted to distract from the most important thing: The Time's Up campaign is for everyone, in all capacities, contributions big and small," she said on Twitter. "It doesn't belong to any one. It is for us all. The beauty of this huge collaboration has been a group of countless committed people who have come together for a shared purpose. To create change. And it is such a powerful thing," the star added. "I stand, humbled, with everyone involved. Linked not ranked."
Although Dunham later apologized for her defense of Miller, fans were quick to note that someone who actively worked to discredit a survivor coming forward with their story had no business in the room with the hardworking women fighting for the cause of the Time's Up movement. As E! Online notes, Thompson apparently agreed.
"Lena was not anywhere present in our group during the countless hours of work for the last two months. We hosted an open house for actresses for red carpet messaging and Lena presence was a surprise to us all," Thompson said on an Instagram post explaining Dunham's lack of involvement in the project. "This is a time of reckoning. And for many, a re-education. So many women also have real work to do. I'm afraid it's too nuanced a conversation to have on this platform. But I hear you, and know that your thoughts and words are not lost on me. It's been discussed"
That prompted Dunham to release a statement of her own to IndieWire, in which she acknowledged that she hasn't been a voice for gender equality over the past few months as a result of her controversy.
"For highly personal reasons, I've been unable to join previous efforts but being asked to be a part of this celebratory moment was truly beautiful. I've worked with Tessa and respect her artistry and admire her consistent candor," she said, prompting Thompson to release her apology on Tuesday.
Dunham is making headlines lately as rumors are circulating that she's called it quits with her boyfriend of more than five years, Jack Antonoff.