Taylor Swift donates remainder of $1 million pledge to Louisiana flood victims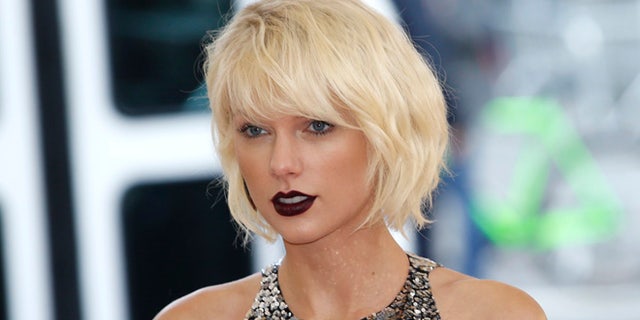 Taylor Swift is making good on her promise.
The 26-year-old singer has donated the remainder of her $1 million pledge to four charities benefiting those affected by the Louisiana floods.
WATCH: Taylor Swift Makes Donation to Hospital in Godson's Name After Visiting Him in the ICU
Swift first made her pledge in August. Two months later, she has divided up her donation to Convoy of Hope, The Life of a Single Mom and YWCA Greater Baton Rouge. The "Bad Blood" singer also gifted $100,000 to Habitat for Humanity, which hopes to rebuild 100 homes in Baton Rouge by the end of 2017, and donated $50,000 to the Greater Baton Rouge Food Bank in August.
"The generous donation from Taylor Swift could not have come at a better time for our organization," reads a post on YWCA Greater Baton Rouge's website. "These funds will be put to great use as we continue working to restore our Early Head Start facility that was damaged during the historic flooding last month, and continue our critical work of providing access to high quality early childhood services. Thank you, Taylor Swift, and to all those at the Taylor Swift Foundation, for your kindness and generosity in these challenging times."
WATCH: Taylor Swift Facetimes With Terminally Ill Fan, Donates $5,000 to Family of Girl Who Died in Car Accident
The Life of a Single Mom has released a similar statement: "Our hearts are overwhelmed by the outpouring of support for single moms. We are grateful to Taylor Swift for reaching out to help us ensure that no single mom walks alone during this very difficult time. The devastation across southeast Louisiana has been unbelievable. We are thankful for the opportunity to serve more single moms with this gift."
Swift announced in a statement to ET in August that she would be donating $1 million to Louisiana flood relief, recalling how welcoming her fans were when she visited the state during her 1989 World Tour last year.
"We began the 1989 World Tour in Louisiana, and the wonderful fans there made us feel completely at home," she said. "The fact that so many people in Louisiana have been forced out of their own homes this week is heartbreaking."
WATCH: Taylor Swift Leaves Young Cancer Patient 'Literally Speechless' With Christmas Surprise