Super Bowl scandal: Did the Red Hot Chili Peppers play live?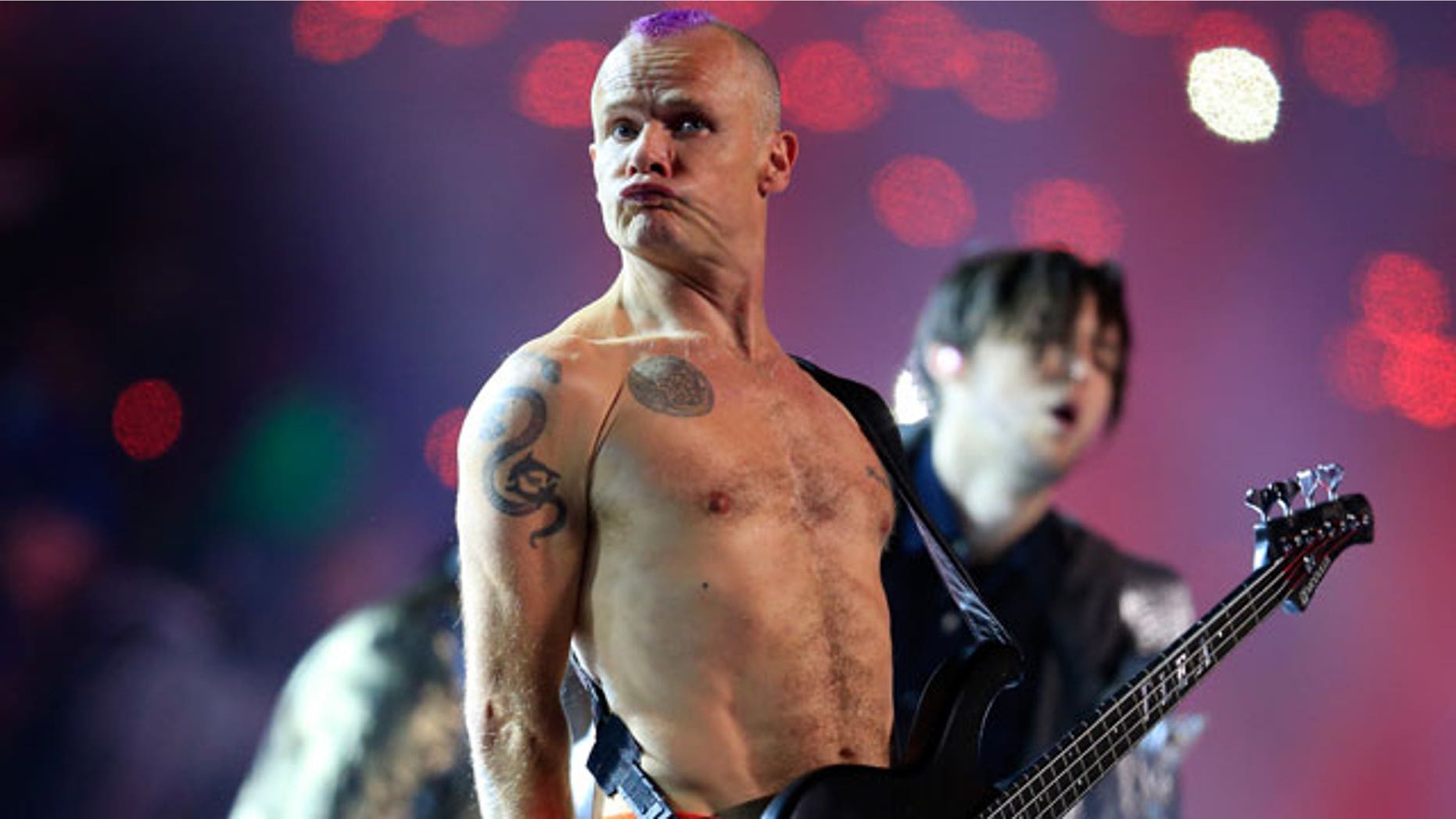 Though this year's Super Bowl halftime show featuring Bruno Mars and the Red Hot Chili Peppers received overwhelmingly positive reviews, it's not without a bit of scandal.
The band was quickly called out via social media, with fans noting that the guitarists couldn't possibly be playing live due to their guitars not being plugged in. The band's bassist Flea seemingly responded cryptically via Twitter.
"No trickery. No choice, but no trickery," he tweeted Monday.
Pics: Sexy Stars at the Super Bowl
Fansided pointed out both Flea and guitarist Josh Klinghoffer's curious lack of cords on their guitars while performing their hit "Give It Away," and photo evidence implied that the two were pretending to play their instruments.
Last year's Super Bowl performer Beyonce was caught in a similar scandal last January, when it was revealed that she lip synced the national anthem on Inauguration Day. She later insisted on singing live during halftime.
Bruno Mars also appeared to be singing live during the big show.