Steven Tyler's 'American Idol' Turn Boosts Aerosmith Sales Big Time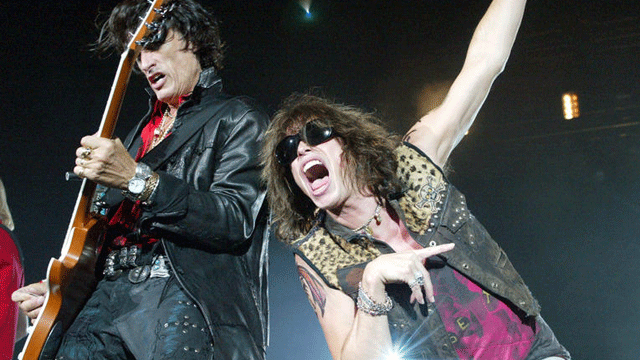 FOX411 reported two weeks ago the first evidence that 'American Idol' was sending Aerosmith sales through the roof
On January 28, Aerosmith's 1998 power ballad, "I Don't Want to Miss a Thing" had gone from nowhere to #22 on Apple's iTunes chart, and not one but two versions of Aerosmith's 1973 hit "Dream On" were charting, at #77 and #115, respectively.
"Just like we've seen in the past, when people appear on 'Idol,' it gives their sales a bit of a jump," Richard Rushfield, author of "American Idol: The Untold Story" told FOX411 at the time.
Now the official numbers are in, and they back up what FOX411 found.
Sales of Aerosmith's compilation "Big Hits" have gone up by 260 percent, according to Nielsen SoundScan. Two other collections have seen sales boosts of more than 130 percent.
Speaking to the Boston Globe last week, Aerosmith guitarist Brad Whitford predicted that Tyler joining the judges' panel alongside Jennifer Lopez and Randy Jackson would be good for the band.
"It's going to expand our audience, for sure," he said. "People who would never think about seeing Aerosmith might change their minds after seeing him on TV."
Before Tyler made his "Idol" debut, musician Kid Rock said at a November 2010 press conference that joining the show was "the stupidest thing [Tyler has] ever done in his life."
Aerosmith guitarist Joe Perry was similarly dismissive. Wonder if he'll give Tyler his share of the "American Idol" Aerosmith proceeds?
NewsCore contributed to this report.