Stephen Colbert fakes interview with Donald Trump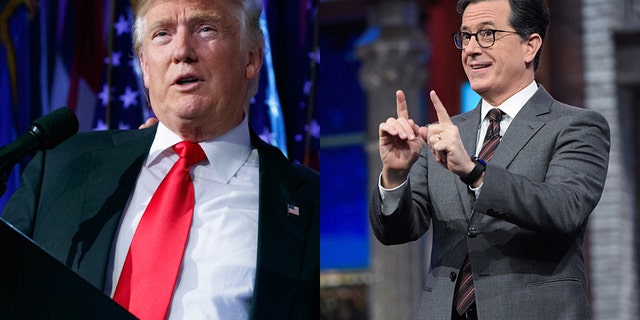 NEWYou can now listen to Fox News articles!
Stephen Colbert decided to get creative after he failed to land an interview with President-elect Donald Trump.
Colbert released a mock interview with Trump, which he made by splicing together pieces of Trump's "60 Minutes" sit-down.
The "Late Show" host made fun of reports that Trump has a close friendship with Russian leader Vladimir Putin. He pretended to reveal that Putin gifted the newly-elected president a wooden horse.
"Have you thought about looking inside the horse to see if there is anything in it before you open the gates and bring it into American?" the talk show host asked Trump referencing the ancient story of the Greeks concealing themselves in a wooden horse in order to sneak into the city of Troy.
"No," Trump replied.
Watch the video below to see more of Colbert's fake interview.