Stephanie March jokes about her messy split from Bobby Flay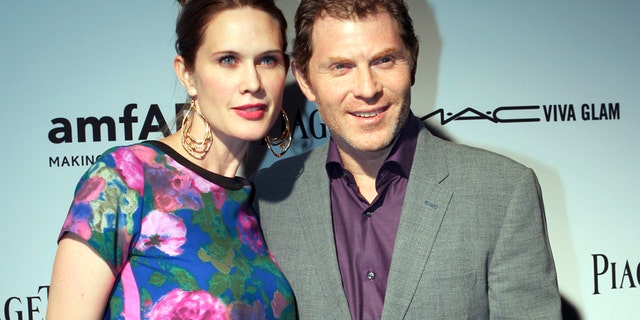 NEWYou can now listen to Fox News articles!
When Stephanie March split from celebrity chef Bobby Flay earlier this year, she thought she'd need to gain some skills in the kitchen.
"I thought I would have to learn to cook, 'cause I'm not really a very good cook and I thought, 'I'm gonna have to pick up a few tricks,'" she quipped to "Extra." "But as it turns out I go out a lot, so looks like I don't have to … My toast is amazing … my cereal is incredible."
Appearing in good spirits, the actress also joked about "the business of being single" when asked during the interview how business is going.
March, 41, and Flay, 50, separated in April after a decade of marriage, with their nasty divorce proceedings and cheating rumors on Flay's part playing out in the public eye. Their divorce was finalized in July.
Opening up about her split, the former "Law & Order: SVU" star made clear she is "by no means the only person to ever go through this and I'm very cognitive of that." She noted her "wonderful support network" of close friends and family members have helped her get through this period, and said she doesn't spend much time "feeling sorry for myself."
This article originally appeared in the New York Post's Page Six.