Bobby Flay, Stephanie March divorce reportedly getting messy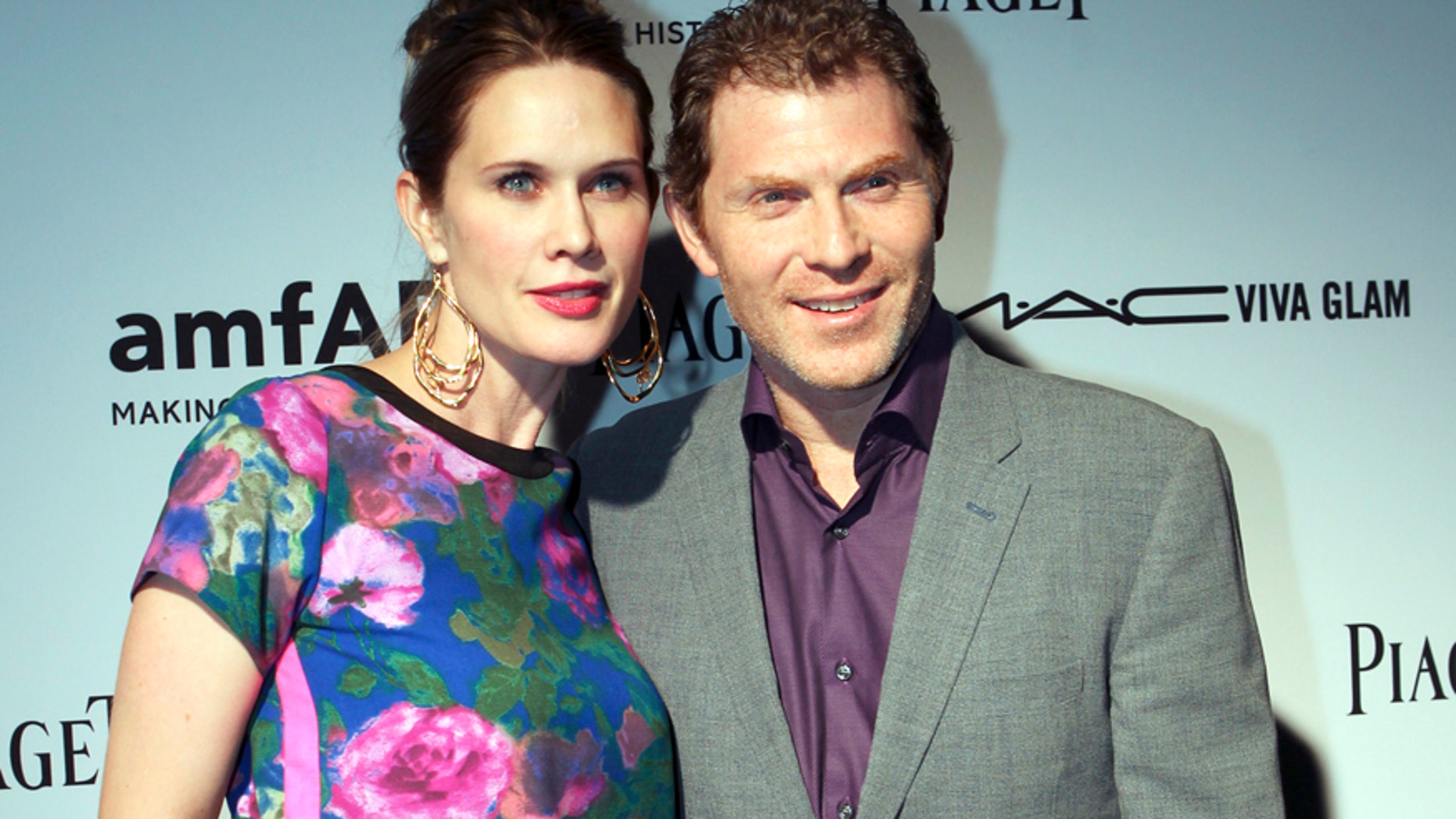 Things between Bobby Flay and Stephanie March are heating up — and not in a good way.
Flay and March, who separated weeks ago, are preparing to duke it out over the financial details of their prenuptial agreement.
March, 40, is upset that Flay, 50, sent $5,000 for "support," as per their agreement (which says if the couple split, she'd receive $5,000 a month). As a result, her legal team has issued a letter and returned the check to Flay, reports TMZ.
"We regard the support provisions of the pre-marital agreement as unenforceable (not to mention reprehensible)," read the letter in part.
Celebs who have been married 3 or more times
To add fuel to the fire, March's lawyer also claims the famed chef, who filed for divorce last week, pulled the plug on credit cards used for everyday expenses — including food and pet supplies.
Flay is also reportedly putting pressure on March to put out a joint press release saying their split was amicable. Sources tell the site that if March doesn't agree to the terms of their prenup, she won't be allowed to stay in their apartment with her ill mother.
It also appears that each side is accusing the other of infidelity during their 10-year marriage.
Murmurs of Flay cheating have surfaced before: He has been linked to both January Jones and Giada De Laurentiis.
Requests for comment from both Flay and March's reps were not immediately returned.