'Star Wars' actor Adam Driver credits the military for acting success: 'It gives you a lot of confidence'
Adam Driver credits the military for his rise to stardom in Hollywood.
Before the 35-year-old accomplished an impressive acting career involving roles in HBO's "Girls" as well as "Star Wars" and "BlacKkKlansman" – for which he was nominated for an Oscar – Driver was supporting our country.
'STAR WARS' ACTOR ADAM DRIVER SURPRISES MILITARY FAMILY
Born in San Diego but raised in the small town of Mishawaka, Ind., Driver joined the Marines at age 17 shortly after the 9/11 terror attacks. Driver told The Associated Press Wednesday it was his time in the service that gave him the courage he needed to become an actor.
"It didn't seem like a realistic job where I was from, and there wasn't really a lot of opportunities," explained Driver. "But the military kind of stripped you away from – I think, even if it is an illusion – being scared of the civilian world."
He served for almost three years before being discharged due to an injury. He didn't get a chance to be deployed, Time reported.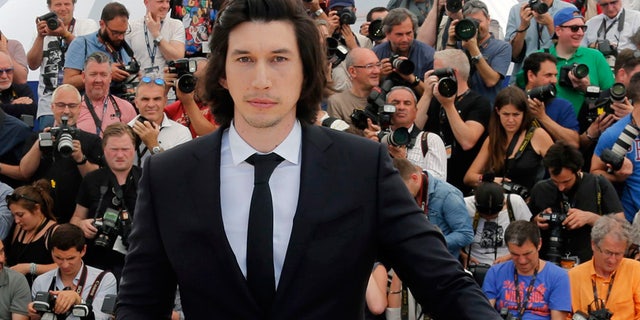 Driver said his time in the service helped tear down some of the inhibitions he endured while attempting to pursue an acting career. He even relocated to New York City, convincing himself that if his efforts failed, he'd be OK on the streets.
"You have that kind of like survival mentality in the military," said the star. "It gives you a lot of confidence going back out into the world."
And even though Driver would go on to find fame, he never forgot his roots. Not long after Driver kicked off his acting career, he took action to help his fellow military veterans with his charity, Arts in the Armed Forces. According to the outlet, the organization is dedicated to providing arts programming for active duty service members, veterans, as well as military support staff and their families."
'BLACKKKLANSMAN' STAR ADAM DRIVER RECALLS KKK PRESENCE IN INDIANA HOMETOWN 
Driver insisted he hates the perception that military personnel won't understand theater.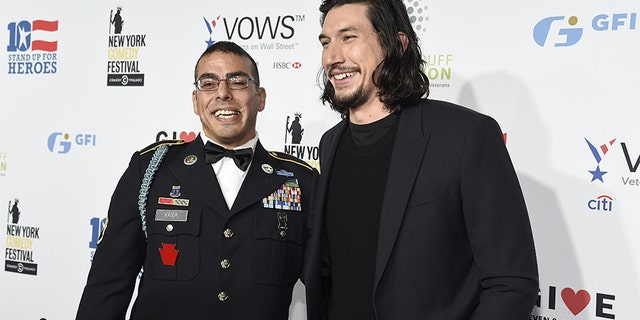 "If anything, theater in New York can get a little bit like recycled air," he said. "And it's amazing how much you take it outside of New York, the language becomes a weapon in a way to different communities [Theater] can help you articulate a feeling in a way that you didn't have the language for before. And what better community to share that with than the military?"
And Driver is always open to new challenges. Most recently, he's tackling a Lanford Wilson play titled "Burn This," a 1987 revival about a group of friends and family coping with a tragedy. Driver stars opposite Keri Russell.
"We only had like three weeks, so to be patient and trust that it would come together eventually was really difficult," Driver admitted about preparing for his newest role. "I love the potential that it could be a disaster at any minute. You have eight shows a week to try to keep exploring. I love that part of it."
And the efforts are paying off.
ADAM DRIVER TALKS 'STAR WARS' ROLE
Driver has received his first Tony nomination for his work on "Burn This," his third show on Broadway. He was home alone doing the dishes when his agent called with the news about the nod. But since his wife was out of town, Driver had no one to share the news. So he just finished the dishes.
In 2017, Driver stirred headlines for a completely different reason. He shocked a military family when he turned up to present them with college scholarship for their daughter.
In a video posted on social media, Driver was spotted driving to Brodheadsville, Penn., where he delivered a scholarship to Hayley Grace Williams, who is studying to become a nurse. Her father was injured during a training exercise before Operation Desert Storm.
The scholarship came from a partnership between Budweiser and Folds of Honor, a foundation that provides educational scholarships for the children and spouses of disabled and fallen service men and women.
The Associated Press contributed to this report.