'Star Trek' hunk Chris Pine's admirers set phasers to stun at NYC party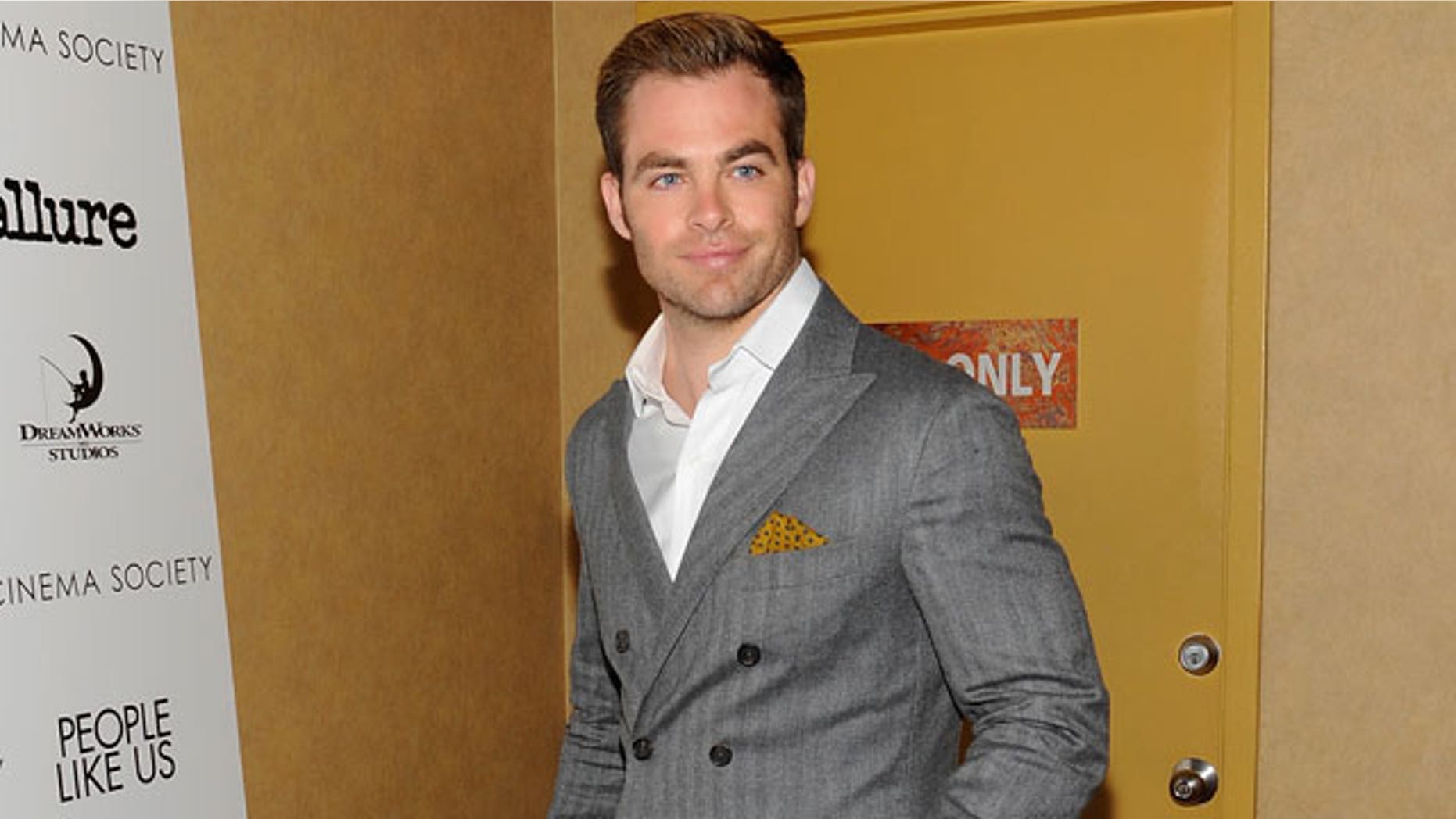 New York, New York – Chris Pine nearly took an unplanned dip during a bash for his new movie "People Like Us" at New York's Hotel Americano.
The blue-eyed "Star Trek" hunk had so many women swooning during an afterparty, he was forced back to the edge of the hotel's pool, as its perimeter crowded with ladies trying to get in a word.
"They almost pushed him in," a spy said. "It was kind of scary."
Pine's Sports Illustrated swimsuit-model girlfriend, Dominique Piek, was not at the event, but Pine ignored the attention from the opposite sex and spent most of the night chain-smoking with some male pals.
"He was a good boy. She has no worries," our source said.
Pine's costar, Allure cover girl Elizabeth Banks, was so engrossed in a conversation with friends that she barely noticed when one tipsy guest at the Cinema Society and Grey Goose event tripped on a beanbag chair and tumbled at her feet.