'Spider-Man' Co-Stars Emma Stone and Andrew Garfield Dating, Report Says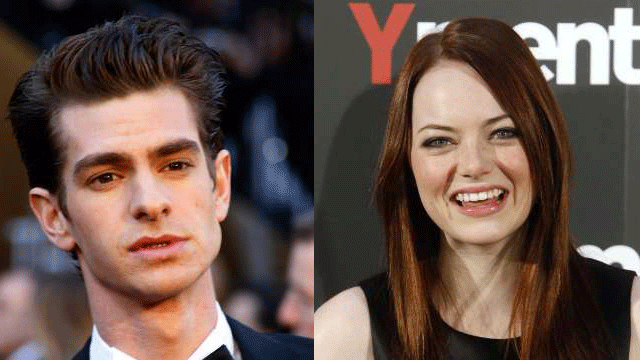 LOS ANGELES – Peter Parker is in love again as "The Amazing Spider-Man" star Andrew Garfield has hooked up with his co-star, Emma Stone.
Us Magazine revealed details of the relationship from a close source Thursday -- a matter of weeks after the lead stars of Broadway's "Spider-Man: Turn Off the Dark," hooked up.
Garfield snared Stone in his romantic web while they were making the superhero flick, and their love story did not end when the cameras stopped turning.
"They got close during filming and have been hooking up," the source revealed.
The couple apparently chose not to go public with the relationship as Garfield, who plays Parker and his alter ego Spider-Man, only split with his former girlfriend of three years -- "Raising Hope" actress Shannon Woodward -- in May.
Over in New York, the onstage chemistry between Reeve Carney and Jennifer Damiano, who play lovebirds Parker and Mary Jane Watson in the show, spilled over behind the scenes after they spent many hours together in rehearsals.
Soon after, life began imitating art, according to the New York Post.
"At first it seemed like she really didn't like him," one source told the Post. "But it turned out that maybe it was just her way of flirting. Now it is so cute, they are inseparable."
NewsCore contributed to this report.