Singer Chris Brown Apologizes for Homophobic Slurs Made During Twitter Rant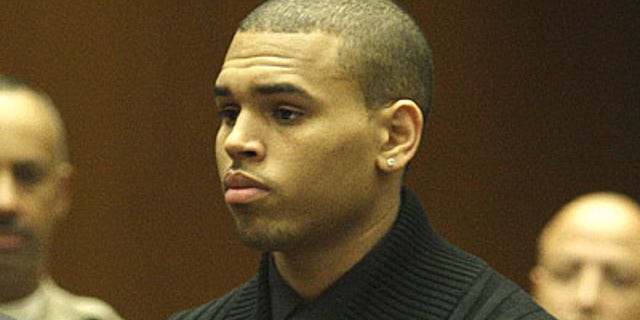 Singer Chris Brown apologized Thursday for hurling homophobic slurs in a Twitter war that escalated to a death threat against Brown, less than two weeks after he completed domestic violence counseling for assaulting ex-girlfriend Rihanna.
Singer Raz B was the target of Brown's Twitter lashing after the former B2K member tweeted Wednesday, "How can n*gg*s like @ebenet @ @ChrisBrown disrespect women as Intelligent as @HalleBerry11 @Rihanna."
Just hours later, Brown, 21, dished out some harsh words for the 24-year-old and referenced the singer's past when he claims he was molested by another man, "Grow up n*gg*!!! D*ck in da *ss lil boy…Why when the money was coming in u won't complaining about getting butplugged! #homothug!!!"
Raz B responded, slamming the "Forever" singer, "how do u defend urself in that manner bro? I forgive u but u hve a lot of pple 2 apologize to.u offended a lot of abused pple…u knw the world is an evil place..so why did you play into wht the pple wanted? My fault 4 bringing up ur past."
The rapper's brother, singer Ricky Romance, also joined in the exchange and posted a video hurling death threats at Brown for his tweet.
"If I see you in L.A. my dude, I'm gonna put my mother f*ck*ng pistol in your mouth. I will...beat you, drag you down the street and treat you like a little b*tch my n*gg*. This ain't no mother f*ck*ng game homeboy. You ain't welcome in L.A. and if I catch you alone, watch what I'ma do to you."
Raz B's rep told TMZ the video is not representative of the rapper's feelings and he told his brother "to chill out."
Brown then clarified to his fans his comments were not meant for them, without addressing his Twitter foe, "I love all my gay fans and this immature act is not targeted at you!!!! love," he tweeted Thursday.
"Everyday is a new beginning," he added.