Shakira becomes mom for second time, boy's name is 'Sasha'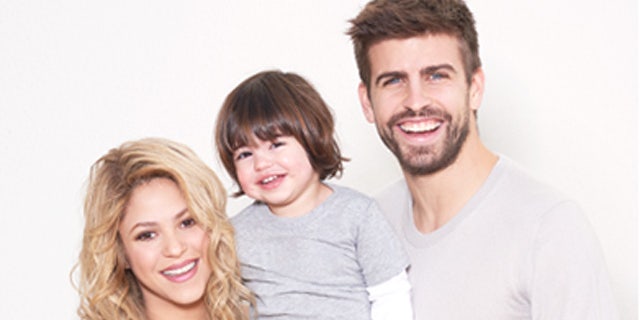 Shakira is a mom again.
The Colombian singer, 37, delivered a healthy boy at 9:54 p.m. Thursday at a hospital in Barcelona. It is her second child with soccer star Gerard Piqué.
His name? Sasha.
"We are happy to announce the birth of Sasha Piqué Mebarak (...) The name Sasha is of Greek and Russian descent and means "defender of mankind" and "warrior," Shakira posted on her website.
Mother and child are in excellent health.
Shakira arrived at the hospital Teknon de Barcelona at 7 p.m. and was prepped for her scheduled C-section. Her boyfriend and brother were in the delivery room, Efe reported.
The proud grandfather on dad's side, Amador Bernabéu, told reporters the baby looks like the daddy.
"He's called Sasha which is Alexander in Russian," Amador told reporters. "They've told me he looks like Gerard."
Shakira and Piqué's first son, Milan, turned 2 Jan. 22. The new parents share a birthday on February 2. Shakira will turn 38 while her husband turns 28.
Spanish media has reported that Shakira closed down a floor of the hospital to ensure privacy.
The singer recently participated in a UNICEF World Baby Shower.
"Now that we are soon welcoming our second child we want to help other children around the world and also contribute to a long-lasting solution for getting children living in extreme poverty the supplies they need to survive," Shakira said in a statement.
Shakira announced she was pregnant with the couple's second child in the fall, after several months of speculation.
Like us on Facebook