Shakira and Pique in final countdown to baby #2, will close entire hospital floor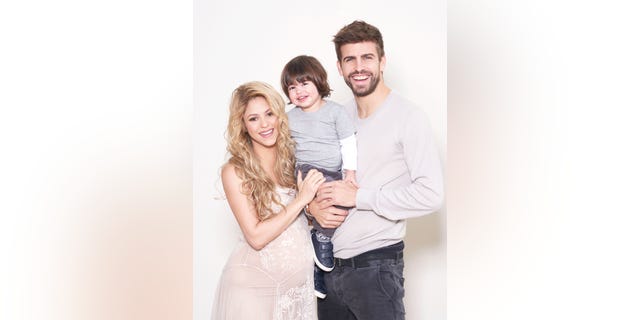 Despite Monday's false alarm, Shakira is resting quietly at her Barcelona home while she waits for the birth of baby No. 2, who is scheduled to be delivered by C-section on Thursday, Spanish media is reporting.
Shakira and soccer star Gerard Pique celebrated the second birthday of their son Milan on Jan. 22. They are expected to have another boy.
This will be the second C-section for Shakira. Her newest son will be born at the Teknon Clinic in Barcelona and couple will close down an entire floor to ensure privacy.
Shakira, 37, was seen Monday night at the maternity ward of the hospital, leading many to speculate about a sudden birth.
Last week, Shakira shared family photos as part of a UNICEF World Baby Shower.
"Now that we are soon welcoming our second child we want to help other children around the world and also contribute to a long-lasting solution for getting children living in extreme poverty the supplies they need to survive," said Shakira in a statement.
With the photos, the family encouraged fans and others to join in their World Baby Shower as "celebrities aren't the only ones who have platforms that can reach mass audiences."
"We want this movement to keep going long after our baby shower has ended," the statement read.
Shakira announced she was pregnant with the couple's second child in the fall, after several months of speculation.
Like us on Facebook
Follow us on Twitter & Instagram