Selena Gomez Breaks Silence On Social Media Following Stint In Rehab, Thanks Her Fans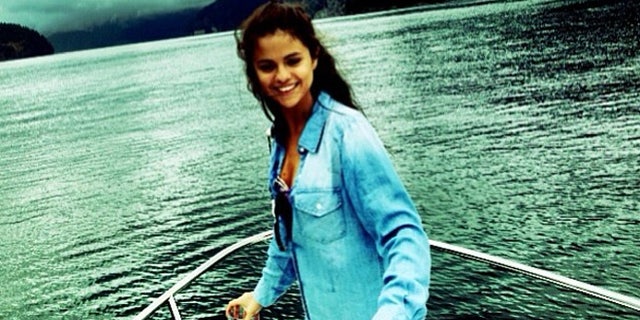 A week after revealing she went to rehab last month, singer-actress Selena Gomez took to social media on Monday to break her silence.
The 21-year-old posted on her Instagram account a smiling snapshot of herself on a boat with the caption: "I've done everything I could to the best of my ability. Thank you for the unconditional love and cyber hugs. You inspire me."
The former Disney Channel star confirmed last week that she was voluntarily admitted to Arizona's Dawn at the Meadows on Jan. 5. A rep for the "Spring Breakers" star said she did not go to the recovery center for substance abuse, but did not disclose any specific reason for her time.
"Selena voluntarily spent time at Meadows, but not for substance abuse," her rep said in a statement
Gomez left two weeks later, traveling to Utah to promote her new film "Rudderless" at the Sundance Film Festival before hitting up the Beats Music party and the Hollywood Stands Up to Cancer benefit.
Longtime friend Demi Lovato, who battled substance abuse and eating disorder issues in the past, spoke out in support of Gomez's decision to seek help.
During a recent interview with E! News, Lovato, 21, said, "I've known her for 14 years and we've been best friends. That's all of her business, and I just want to let her do her thing. And, year, she's amazing. I love her."
When the news broke, Lovato tweeted a message directed toward her friend.
"Weakness is living in denial. Only the strongest people ask for help," she wrote.
Former Disney Channel star Joe Jonas echoed Lovato's sentiments regarding Gomez in an interview with E! News.
"Her career's been great and she is going to succeed and I want her to succeed and I want her to be happy," he said.
Follow us on twitter.com/foxnewslatino
Like us at facebook.com/foxnewslatino