Sean Penn To Offer Government-Sponsored Acting Classes In Venezuela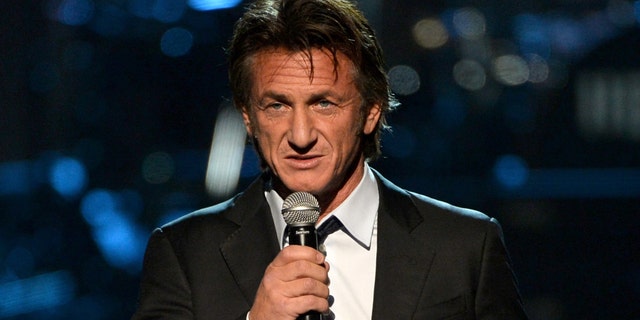 Venezuelan acting students will have the opportunity to get some helpful hints from someone who sure knows the craft – Oscar-winning actor Sean Penn.
The country's President Nicolas Maduro announced recently the "Milk" actor would be offering classes to students through the Foundation La Villa Del Cine in Caracas, according to a statement on the government's official website.
The announcement came after he finalized a meeting at the government palace of Miraflores with Penn and Haiti's Prime Minister Laurent Lamothe.
The duo was in Venezuela as part of commemorative events marking the one-year anniversary of former leader Hugo Chavez's death.
"With Sean we spoke about giving an acting workshop at Villa del Cine for girls and boys," Maduro said. "We all admire and deeply love Sean. The youth will receive skills and experience from Sean."
Penn, 53, is a well-known, longtime supporter of Chavez and his successor Maduro. When Chavez died last year, the famous actor declared that "Venezuela and its revolution will endure under the proven leadership of vice president Maduro."
During his announcement, President Maduro also said they have asked Penn to convey, where he can, Venezuela's interest of advancing relations of respect, communication, and co-existence with the United States.
"With Sean we have the best relationship, as well as with artists, social leaders, labor, with African Americans, Latinos and the universities," he expressed.
Follow us on twitter.com/foxnewslatino
Like us at facebook.com/foxnewslatino