Sandra Bullock says Jesse James quotes are bogus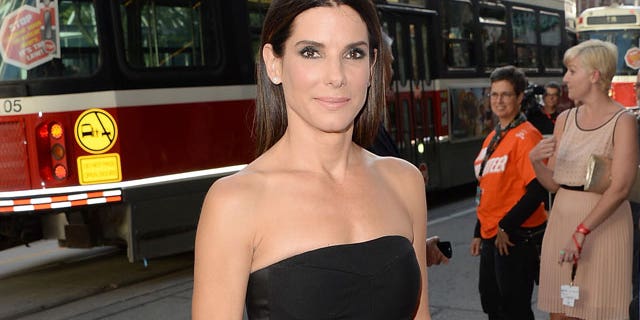 In response to a new media report that Oscar winning actress Sandra Bullock admitted she was "on the floor" and "heartbroken" after ex-husband Jesse James infamously cheated on her leading to their highly publicized divorce Bullock's rep exclusively tells Entertainment Tonight, "Not only is the quote completely manufactured, but there was no discussion of her divorce during the interview."
RELATED - Bullock Talks Divorce in Vogue
Bullock recently opened up about her split from James in the October issue of Vogue. "We're all where we're supposed to be," she says now about the situation. "I am exactly where I want to be now. You can't go backward. I'm not going backward."
RELATED - Bullock Opens Up About Clooney Bonding With Her Son
I'm grateful that I'm here, blessed to have what I have. Nobody can be prepared for anything," she reflects. "If you end up in a place where you can look back and go, 'It happened, but I'm so lucky to be sitting where I am sitting ... '"
Bullock is already generating Oscar buzz for her performance in Gravity, out October 4.