Roman Polanski Released to Swiss Chalet for House Arrest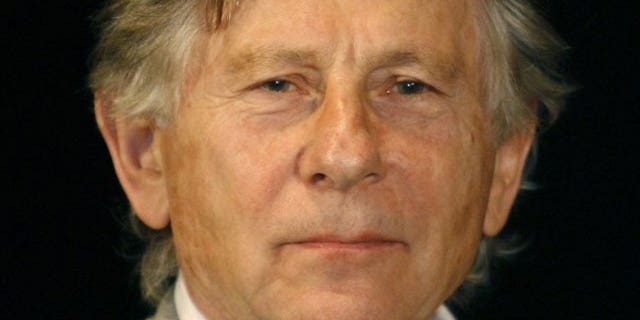 GSTAAD, Switzerland – Roman Polanski's life took a dramatic turn for the better Friday as he traded a Swiss jail for house arrest surrounded by family in his luxury Alpine chalet.
It's not clear how long this splendid captivity will last -- the threat of extradition to the United States and a possible prison term there still hang over the 76-year-old director.
But surely there are worse fates than being stuck in the tony resort of Gstaad, gazing up at the snow-covered Swiss Alps with your wife and two children by your side -- especially after two months in a Swiss jail.
Polanski cannot leave the three-story house and its garden while Swiss authorities decide whether to send him to Los Angeles to face sentencing in a 32-year-old sex case.
He will miss the pleasures of walking in the snow, skiing or Christmas shopping on the main street. Still, it's a vast improvement over his small detention cell in Winterthur, near Zurich, which had only a sink, bed, toilet, television and storage compartment.
In jail, he was allowed outside for one hour of daily exercise, could occasionally use the telephone but could only see family and friends for one hour each week. In Gstaad, Polanski can organize his days as he likes, working on his films and phoning and e-mailing whenever he wants.
The Oscar-winning director can receive guests or hold parties at the house and order in gourmet meals. He has views of snowcapped Alpine peaks, spacious rooms and all the amenities of a town known for its skill at catering to the wishes of the rich and famous.
Of course, there's the minor inconvenience of the electronic monitoring ankle bracelet, which ensures that Polanski doesn't flee like he did from U.S. justice 31 years ago.
He was wearing the ankle bracelet Friday as he arrived at the chalet in a police convoy, the Justice Ministry spokesman said.
If Polanski breaks the conditions for his bail, the Swiss government confiscates the $4.5 million he deposited. That substantial bail amount was a key element in granting the house arrest -- a first in Switzerland for a detainee in an extradition case.
Polanski's two children -- Elvis, 9, and Morgane, 16 -- and his wife, French actress Emmanuelle Seigner, eagerly awaited his arrival Friday morning. All were seen peeking out the chalet's windows from behind lace curtains.
Swiss authorities are still weighing the U.S. extradition request as well as arguments by Polanski's lawyer not to send him to Los Angeles, said Folco Galli, spokesman for the Swiss Justice Ministry. He said the extradition decision was expected "in the next weeks" but he could not say if it would happen this year.
The United States wants Polanski to face sentencing for having sex in 1977 with a 13-year-old girl.
Galli said Polanski was free to speak to the press if he wished -- "but this is for him alone to decide." An hour after reaching Gstaad, Polanski exercised that right and sent word to reporters that neither he nor his wife would be making a statement Friday.
"Mr. Polanski and his wife just asked us to say they are not coming out," said a security guard, who declined to give his name. "There is no point in waiting, so you can all leave."
Police in gray-and-blue jackets and private security guarded his property, while a red-and-white striped security tape and a wooden fence marked an area around the house closed off to strangers. Shortly after Polanski's arrival, the police left.
The Oscar-winning director of "Rosemary's Baby," "Chinatown" and "The Pianist" has been in Swiss custody since being arrested Sept. 26 on a U.S. warrant as he arrived in Zurich to receive a lifetime achievement award at a film festival.
Polanski was initially accused of raping the girl after plying her with champagne and a Quaalude pill during a 1977 modeling shoot. He was indicted on six felony counts, including rape by use of drugs, child molestation and sodomy, but he pleaded guilty to the lesser charge of unlawful sexual intercourse.
In exchange, the judge agreed to drop the remaining charges and sent him to prison for a 90-day psychiatric evaluation. The evaluator released Polanski after 42 days, but the judge said he was going to send him back to serve out the 90 days.
The filmmaker fled the U.S. on Feb. 1, 1978, the day he was to be formally sentenced. He has lived since then in France, which does not extradite its citizens.
Polanski claims that the U.S. judge and prosecutors acted improperly in his case. His attorneys will urge a California appeals court later this month to dismiss the charges.
In Los Angeles, prosecutors and defense lawyers declined to comment on Polanski's release.
"We're not going to be making any comments about Mr. Polanski outside court while his extradition is pending in the Swiss courts," said Sandi Gibbons of the Los Angeles District Attorney's office.
A spokeswoman for Polanski's California legal team also said they had no comment.