Rolling Stones sell out $650 concert tickets: Most overpriced gig ever?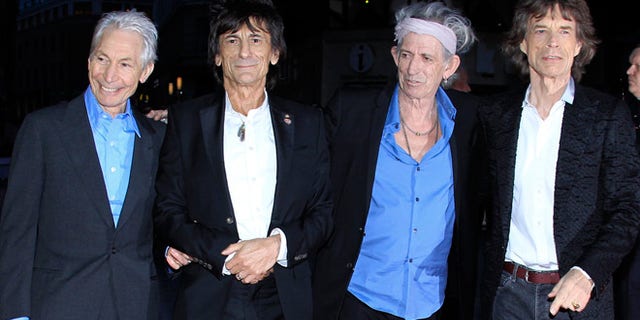 NEWYou can now listen to Fox News articles!
The Rolling Stones' first concerts since 2007 are already causing controversy, although the first show in the series isn't scheduled to happen until November.
The four dates -- two at London's 02 Arena (November 25 and 29) and two at Newark, NJ's Prudential Center (December 13 and 15) -- have angered fans with their shockingly high ticket prices.
Tickets for the London shows range from $172 to a staggering $650. However, despite this, eager fans bought up all the available tickets in just seven minutes. When you've sold over 200 million records, it seems you can just charge anything you want!
SODAHEAD SLIDESHOW: See the most overpriced concert tickets.
The mini-tour commemorates the 50th anniversary of the first-ever Rolling Stones concert, and marks the first time the band have played together in five years.
In a statement, lead singer Mick Jagger commented, "Everybody loves a celebration, and London and New York are two good places to do it in!"
PHOTOS: See the latest celebrity pictures to hit the Internet.
Who do you think has sold the most overpriced concert tickets?