Ricky Martin, livin' la vida open: Singer says he would 'sleep with a woman'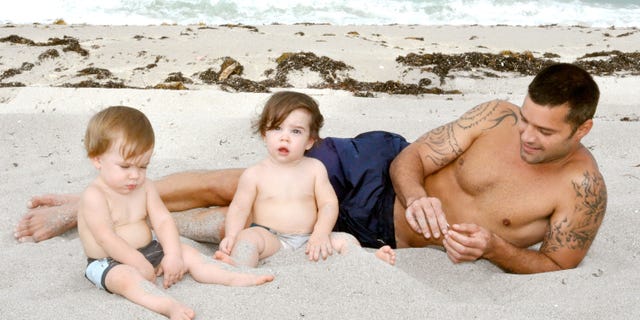 OK, ladies, hold on to your panties, there's still a chance.
Ricky Martin says he is "open to having sex with a woman." Just don't call him bisexual.
The super sexy singer told the Mexican magazine Fama!, according to an English translation by the Latin Post, "I know that I like both men and women. I'm against sexual labels – we are simply human beings with emotional and sexual needs."
Martin, who kicked off the Latin pop explosion in 1999 with the No. 1 hit, "Livin' la Vida Loca," is the father of twin sons, Matteo and Valentino, born using a surrogate mother.
He was in an on-again-off-again relationship with Mexican TV host, Rebecca de Alba, for more than 14 years.
The Puerto Rican pop star, 44, broke the hearts of women around the world in 2010, when he announced publicly on his website, "I am proud to say that I am a fortunate homosexual man. I am very blessed to be who I am."
He went on to say, "These years in silence and reflection made me stronger and reminded me that acceptance has to come from within, and that this kind of truth gives me the power to conquer emotions I didn't even know existed."
A year ago, Martin broke off a three-year relationship with stockbroker Carlos González Abella. He currently is rumored to be dating Spanish singer Pablo Alborán.
Like us on Facebook
Follow us on Twitter & Instagram