Charlie Sheen says he sought alternative HIV treatment in Mexico - and it's not working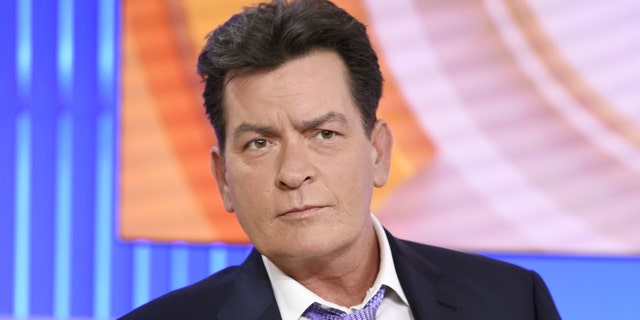 Charlie Sheen revealed he went off his HIV medication and sought alternative treatment in Mexico — with frustrating results.
During a pre-taped segment for an appearance on "The Dr. Oz Show" on Tuesday, the 50-year-old actor that he was treated by Dr. Sam Chachoua, a physician who claims to be working on a HIV vaccine.
"I've been off my meds for about a week now," Sheen said. "Am I risking my life? Sure. So what? I was born dead. That part of it doesn't phase me at all."
Sheen's admission comes less than two months after he revealed that he is HIV positive and said in an open letter that he never missed a treatment.
In an in-studio section of his two-part interview with Oz , Sheen said he was inspired to seek alternative treatment as a result to the side effects that came from his original medication. He did not disclose what his treatment regimen entailed with Chachoua, whom Oz said is a physician not licensed to practice medicine in the United States.
The TV host and doctor also shared part of an audio conversation he had with Chachoua, in which he revealed he is confident in Sheen's treatment. So much so, he said, that he injected some of the actor's blood into himself.
"I drew some blood from him and I injected myself with it and I said, 'Charlie, if I don't know what I'm doing, then we're both in trouble now, aren't we?'" Chachoua told Oz by phone.
However, it seems like the alternative medication did not give Sheen the results he was hoping for. He revealed to Oz that he now has detectable traces of HIV in his blood, which means his numbers have gotten worse.
"I'm a little off my game, because right before I walked out here, I got some results that I was disappointed about," he said. "I had been non-detectable, non-detectable and checking the blood every week and then found out the numbers are back up."
The former "Two and a Half Men" actor said he does not recommend the alternative treatment he is receiving in Mexico to anyone.
"I didn't see it as Russian roulette. I didn't see it as a complete dismissal of the conventional course we've been on. I'm not recommending that to anyone – I'm presenting myself as a type of guinea pig," he said.
Sheen's manager Mark Burg told People magazine on Tuesday that the actor is back on his HIV medicine taping the episode, which was on Dec. 8.
"Charlie is back on his meds. He tried a cure from a doctor in Mexico but the minute the numbers went up, he started taking his medicine," Burg said.
On Monday, during the first portion of his appearance on the show, Sheen also revealed that he had been sober for 11 years prior to his diagnosis, but that contracting the disease caused him to fall off the wagon "to suffocate the anxiety and what my life was going to become with (HIV)."
However, he said that following his revealing interviewing in New York last year, he decided to change his life.
"The geography of it was very symbolic," Sheen explained. "I was leaving something behind and starting a new journey."
He also said that his diagnosis has brought him closer to his father, actor Martin Sheen.
"I don't want to say it's specifically changed our relationship but something happened with he and I. We are such better friends than we've ever been," he told Oz. "We don't judge each other. [It's] nothing but fun when we hang out. We don't agree on everything, obviously. I mean what son and father do? He's a special cat. And I'm really lucky to have him."
Like us on Facebook
Follow us on Twitter & Instagram