Revealed! The steamy photos that started the Kristen Stewart/Rupert Sanders affair scandal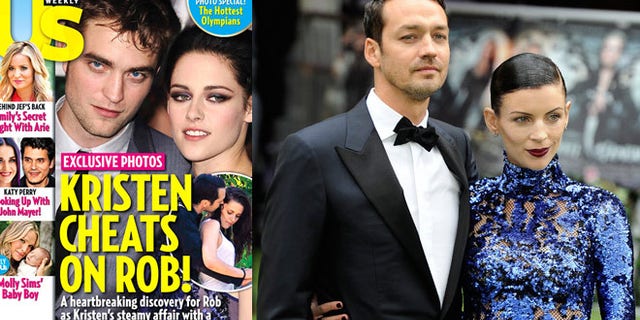 Cheating Kristen Stewart clutches the hand of a married film director as he nuzzles her neck in the pictures that led to her break-up with 'Twilight' co-star Robert Pattinson.
Kristen, 22, and Rupert Sanders, 41, then went to her car where they were seen having a kiss and cuddle.
Devastated actor Pattinson, 26 stormed out of the LA house he shared with Kristen after she confessed to a "momentary indiscretion."
PHOTOS: Go to The Sun for smoking gun photos.
Stewart and Sanders, who worked together on this year's "Snow White And The Huntsman," have been doing damage control after they were spotted together in LA less than two weeks ago.
One witness said: "They couldn't get enough of each other."
In one photo, the pair are grinding up against a fence in a park famed for its romantic views over LA.
Another taken on the same day shows them kissing in Stewart's car before Sanders tenderly strokes her bicep.
Kristen then drove him back towards the home he shares with wife Liberty Ross, 33, a British model, and their two young kids.
Kristen said in a statement: "This momentary indiscretion has jeopardized the most important thing in my life, Rob."
Pattinson and Stewart and had been a couple since they met on the set of the first 'Twilight' film in 2008.
How they will handle the final 'Twilight' installment in November remains to be seen.
Go to The Sun for the pics and full report.