Report: Liberty Ross' brother said Rupert Sander's affair with Kristen Stewart went on for months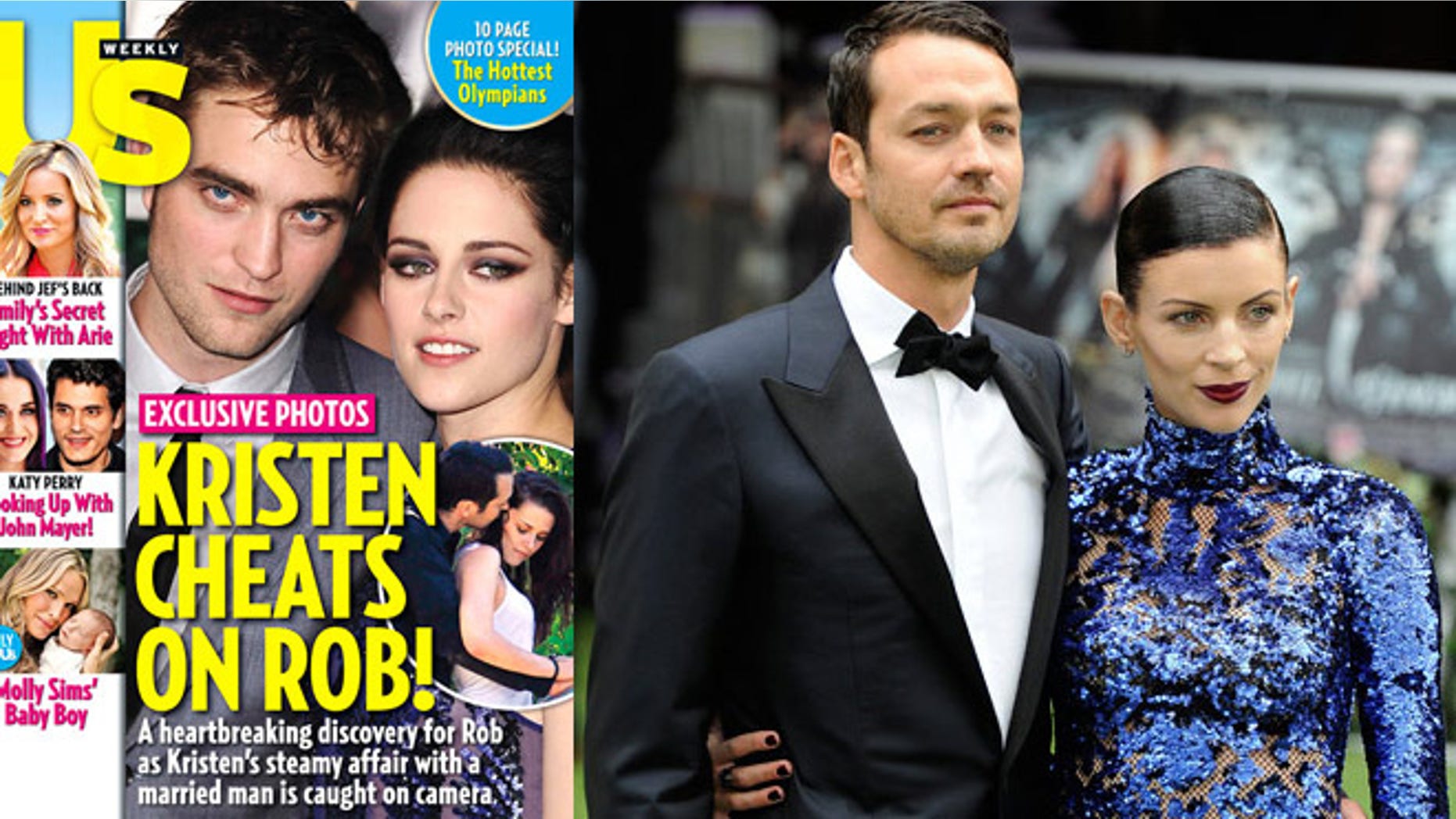 Kristen Stewart characterized her affair with her "Snow White and the Huntsman" director Rupert Sanders as a "momentary indiscretion" after photos of the two kissing surfaced, and other reports went so far as far to say the two never even actually slept with each other.
But Sanders' brother-in-law, the young brother of his wife Liberty Ross, told the British website People.co.uk that the relationship had gone on for months, and until very recently.
"It was from the last half of filming and all through post-production, clear into last week," he told the website.
[pullquote]
"[Liberty] made some sacrifices for something she thought was worth it, now she knows, right? Five minutes from her home," he said. "Doubt it was worth it but it's life. It might actually make things better in the long run. She wasn't that happy for a while, but our family is close, she'll be all right."
VOTE: Should Stewart and Pattinson stay together?
Ross and Sanders have been married for seven years and two young children. Ross also starred in "Snow White and the Hunstman" as Kristen Stewart's mother.
Stewart, 22, admitted a relationship with her director, 41, in a statement last week.
"I'm deeply sorry for the hurt and embarrassment I've caused to those close to me and everyone this has affected," she said. "This momentary indiscretion has jeopardized the most important thing in my life, the person I love the most, Rob. I love him, I love him, I'm so sorry."
Stewart and "Twilight" co-star Robert Pattinson had been in a long-term relationship. He has now reportedly moved out of the house they shared.
Sanders also apologized.
"My beautiful wife and heavenly children are all I have in this world," he said in a statement. "I love them with all my heart. I am praying that we can get through this together."