Report: Demi Moore dumped by boy toy Vito Schnabel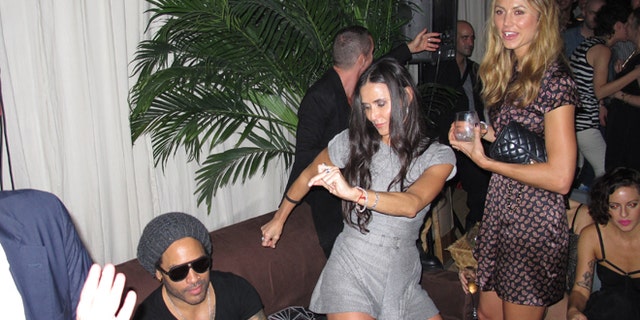 NEW YORK – Twenty-six year old art dealer Vito Schnabel and 50-year-old actress Demi Moore are no longer a May-December item.
The Post reports Schnabel was the one to put the brakes on the budding romance after Moore cramped his style during the Art Basel festival in Miami.
"Vito has worked very hard to be taken seriously in the art business, and doesn't want to be seen as somebody who dates celebrities," a source told The Post. "He hated having photographers follow him around after word got out about him and Demi."
Moore posed for some wild pictures with Lenny Kravitz and Stacy Keibler that spread like wildfire across the Internet last week. In a short romper and hipster glasses, Moore was spotted dancing and making funny faces for the cameras at an art bash.
PHOTOS: Demi Moore's parties in Miami
"She was most ready to party than anyone else in the room," a source told E! News.
Moore and Schnabel were also reportedly seen making out during the event. "They are definitely a couple," the source told E! at the time. "She is definitely more down to party than Vito."
Moore and Schnabel met at a party for Naomi Campbell's boyfriend in November.