Reggaetoneros J. Alvarez and Arcangel on PR Violence: We Don't Feel Safe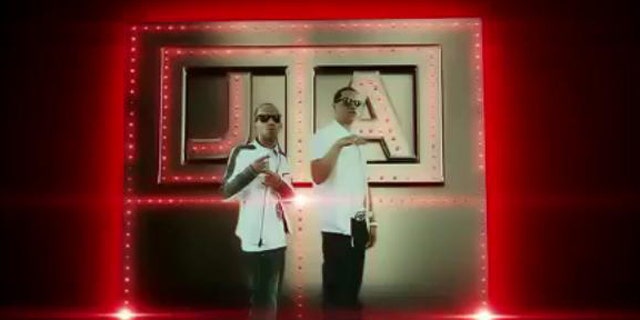 LOS ANGELES – The violence in Puerto Rico hit close to home for reggaetonero J. Alvarez when he lost his cousin, Kasinski, an up and coming artist, last month to the violence that has established a new record in murder cases on the island.

Puerto Rico has always been known as the "Isla del Encanto" ("Island of Enchantment") but lately a wave of violence has caused concern for citizens, celebrities and politicians, alike.
J. Alvarez has music to keep him away from the madness that has just rocked the Caribbean island, he tells Fox News Latino. "Music gave me the opportunity to really get off the streets."
But his cousin was not so fortunate. "Only God knows if it would have been me that would have died," J. Alvarez says.

The son of Dominican parents who was born in Rio Piedras, J. Alvarez had an early wake up call that led him off that street life after a stint that had him behind bars for almost four years.
"Thanks to music I'm away from the streets. I've been through some various situations that have allowed me to grow as a person. I spent almost four years in jail. There are opportunities to get out of there and you can progress. The doors aren't shut on you," he told Fox News Latino. "It was a wake up call. I came out of it with dreams that I have been able to realize."
Wisin Y Yandel Live at Central Park in NYC!
Fellow reggaetonero Arcangel, who was in Los Angeles performing at the annual Calibash concert alongside J. Alvarez and other artists of the vibrant genre, told Fox News Latino that the government should focus more on the school system.
"First and foremost, you have to work with the youth. There are a lot of problems with the education system in Puerto Rico and they don't place the same emphasis on that they place [on other priorities]," said Arcangel, who's awaiting the release of his second album titled "Sentimiento, Elegancia & Maldad", a three-disc project that would come with various photographs of the artists past and present.
Arcangel chastised Puerto Rican politicians for wanting to put more effort into tourism and not other programs that would aid its people.
"In Puerto Rico what they want to do is sell the beautiful things that the island has. But they need to cure the bad things too. I think if you educate the youth, which is the future of Puerto Rico, you take care of the future."
Tego Calderón Rocks Washington Heights
J. Alvarez echoed Arcangel's sentiments, saying it's time for the Puerto Rican government to step up to the plate and finally something.
"We need to find more ways for people to ease their minds, like more jobs. We need more jobs and more opportunities so that the human beings can progress," he said.
Adry Torres, who has covered MLB, NFL, NBA and NCAA basketball games and related events, is a regular contributor to Fox News Latino. He can be reached at elpiloto137@gmail.com or follow him on Twitter: @adrytorresnyc.
Follow us on twitter.com/foxnewslatino
Like us at facebook.com/foxnewslatino