Ratings: Tony Awards Lag Behind NBA Finals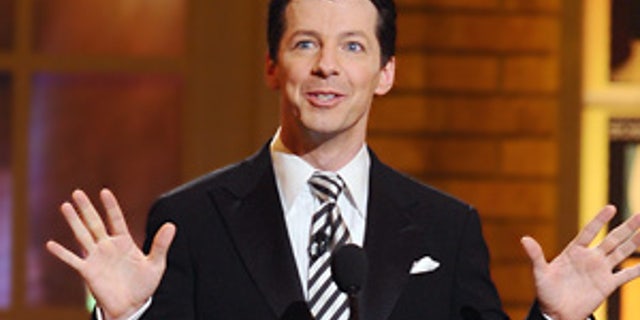 Basketball beat Broadway.
The National Basketball Association finals on ABC attracted a bigger audience than CBS' telecast of the 64th annual Tony Awards.
Despite familiar faces such as winners Scarlett Johansson and Catherine Zeta-Jones, as well as performers like Lea Michele and Matthew Morrison, this year's Tonys averaged 7 million viewers and a 1.2 rating in the 18-to-49 demo, an 8 percent dip from last year's ceremony.
ABC easily won the night thanks to Game 5 of the finals between the Los Angeles Lakers and the Boston Celtics. Game 5 drew an average of 14.4 million viewers and an 18-to-49 rating of 5.4. ABC also scored with a Jimmy Kimmel Live game special (8.2 million viewers) and the pregame show (8.8 million).
NBC came in third behind ABC and CBS with Dateline NBC (5.6 million viewers) and repeats of Losing It with Jillian (2.7 million) and Last Comic Standing (3 million).
Fox followed with new episodes of canceled sitcoms 'Til Death (2.1 million viewers) and Sons of Tucson (2 million), and repeats of The Simpsons (4 million), The Cleveland Show (3.8 million), Family Guy (4.5 million) and American Dad (3.9 million).
On cable, AMC's Breaking Bad closed out its third season on a high note, attracting 1.6 million viewers and 1.2 household rating, a 20 percent jump from Season 2.
Numbers for the Season 3 premiere of HBO's True Blood were not yet available.
Comment on this article at TVGuide.com >
Related Articles on TVGuide.com
Other Links From TVGuide.com