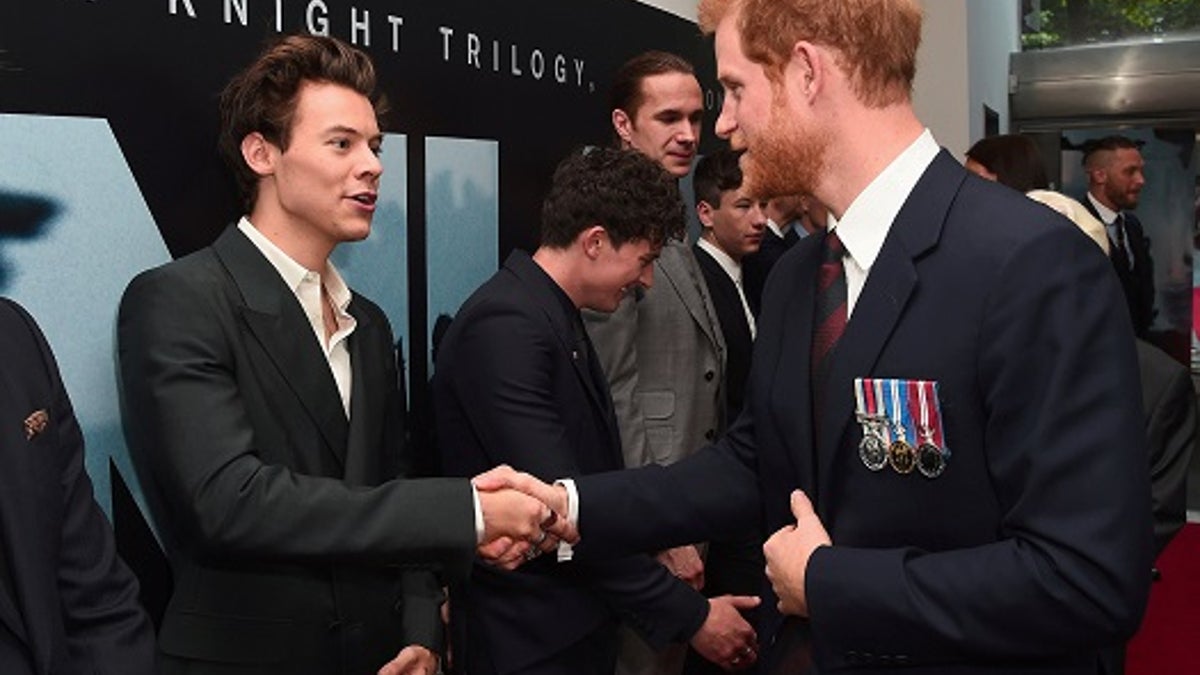 Prince Harry met former "One Direction" singer Harry Styles on the red carpet Thursday during the premiere of Christopher Nolan's WWII film "Dunkirk" and social media users went wild over the Harry + Harry meeting.
"When Harry met Harry!" one Twitter user wrote.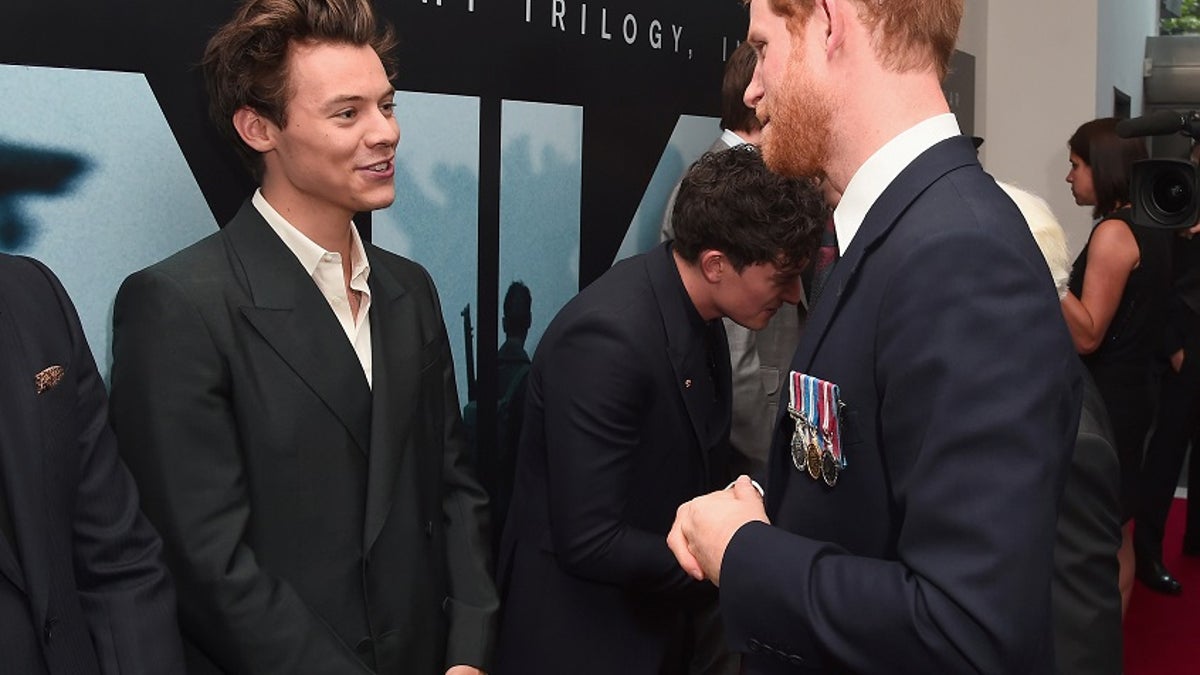 Another user wrote, "Well, that was Prince Harry meeting Prince Harry."
KATY PERRY ACCUSED OF ASKING DRAG QUEENS TO WORK FOR FREE
Both Harry's were at the premiere at Odeon Leicester Square in London for the movie that tells the story of the WWII battle between the Allies and Nazi Germany, according to People.
The star-studded premiere also featured the movie's A-list celebrity cast that includes Cillian Murphy, Tom Hardy, Mark Rylance and Kenneth Branagh.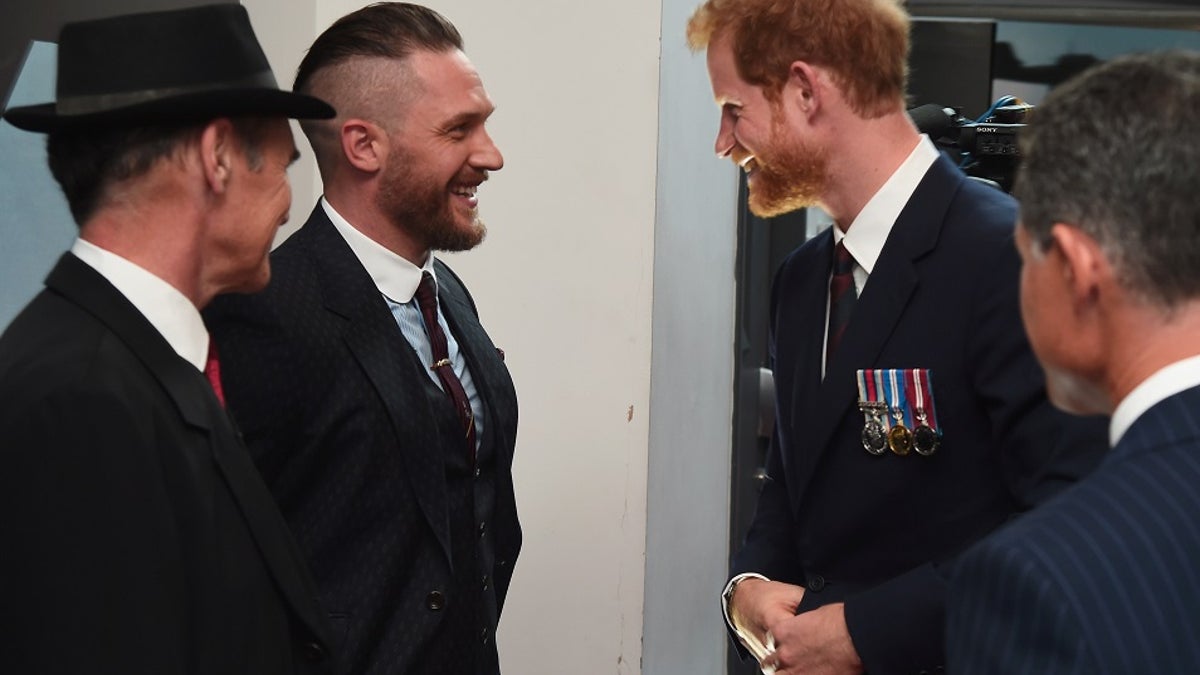 Prince Harry greeted the film's stars and congratulated them on their work.
"It's a story that needed to be told," Prince Harry said.
'WALKING DEAD' SHUTS DOWN PRODUCTION AFTER STUNTMAN GRAVELY INJURED ON SET
This is not the first time the Prince of Wales and the singer met. In 2015, when Styles was part of the pop group One Direction, the singer and prince met at the Royal Variety Performance.
The movie is Styles' first acting role but the singer/actor said it may be last.
"I feel very lucky to be part of Dunkirk…I'd do this again but it may be one and done…I'd do this one again," Styles told reporters, according to Sky News.
"I really enjoyed this. I've peaked too soon! There's nowhere to go," Styles continued.