'Penny Dreadful' returning with spinoff that will be 'spiritual descendant' of earlier series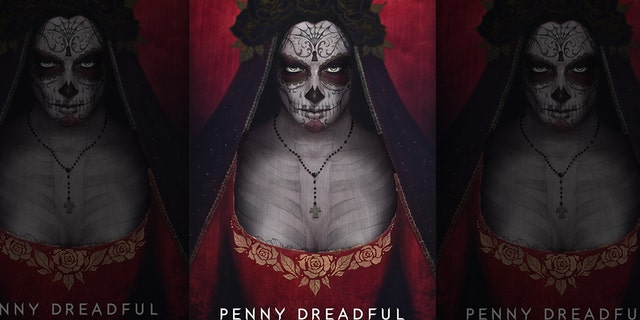 "Penny Dreadful," the Showtime series which ended after three seasons in 2016, is back from the dead.
The cable channel revealed plans for a spinoff show — "Penny Dreadful: City of Angels" — in a Monday news release.
Showtime said the upcoming program will be a "spiritual descendant" of the earlier series, which was set in Victorian London and featured characters like Dr. Frankenstein and Dracula.
The spinoff "opens in 1938 Los Angeles, a time and place deeply infused with Mexican-American folklore and social tension," the network revealed. The show is also focused on "the conflict between characters connected to the deity Santa Muerte and others allied with the Devil."
MEGHAN MARKLE'S APPARENT 'BAD' HABIT SPARKS ROYAL DEBATE
Fans hoping for the return of "Penny Dreadful" stars Eva Green, Timothy Dalton and Josh Hartnett are out of luck, though: Showtime says "Penny Dreadful: City of Angels" will feature an entirely new cast and plots.
The new show is the brainchild of John Logan, who created and executive produced the earlier show.
In a statement, Logan said the program "will have a social consciousness and historical awareness that we chose not to explore in the 'Penny Dreadful' London storylines."
'GAME OF THRONES' PREQUEL TO FEATURE JOSH WHITEHOUSE
He added, "We will now be grappling with specific historical and real world political, religious, social and racial issues. In 1938, Los Angeles was facing some hard questions about its future and its soul. Our characters must do the same. There are no easy answers. There are only powerful questions and arresting moral challenges."
Showtime says the show is slated to kick off production next year.