Paul McCartney opens up about John Lennon, Yoko Ono and movie role he turned down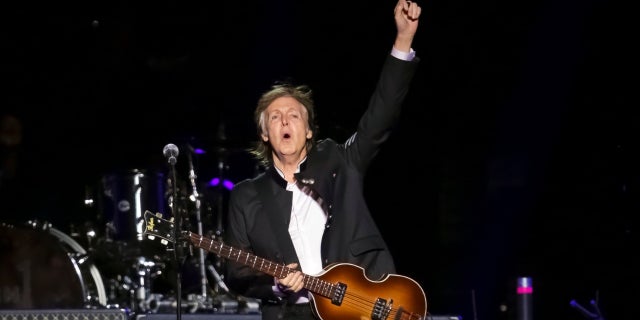 In a candid interview, Paul McCartney opened up about John Lennon leaving The Beatles, the "intrusive" Yoko Ono, and a movie role he turned down.
McCartney, 76, discussed the legendary band with Howard Stern on his SiriusXM show on Wednesday, and they touched on the never-ending arguments over who wrote which song: Lennon or McCartney?
"I know exactly what you mean, and it does get to be a total p--- off sometimes," McCartney said. "But then, they're still talking about me."
PAUL MCCARTNEY CLAIMS HE SAW GOD DURING PSYCHEDELIC TRIP, TALKS BELIEVING IN AN AFTERLIFE
The singer also spoke about the band's infamous breakup, saying Lennon was the one who wanted out.
"There was a meeting where John came in and said, 'I'm leaving the group.' And looking back on it, he'd reached that stage in his life. We all had," McCartney said.
The legendary singer said Yoko Ono was a bit "intrusive" but said he believed Lennon was truly in love with her.
"We thought she was intrusive because she used to sit in on the recording sessions and we'd never had anything like that. But looking back on it, you think, 'The guy was totally in love with her. And you've just got to respect that.' So we did. And I do," he said.
PAUL MCCARTNEY RETURNS TO ABBEY ROAD YEARS AFTER ORIGINAL BEATLES' RECORD
McCartney also revealed he was approached by Franco Zeffirelli to play Romeo in the 1968 film "Romeo and Juliet." The legendary singer said he was "flattered" but turned down the role.
McCartney wrapped up the interview by talking about his upcoming new album, "Egypt Station," and his love for touring.