Paris Jackson fires back at paparazzi who compared her to her late father Michael Jackson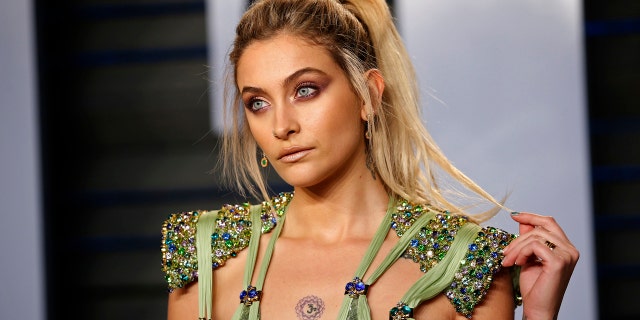 Paris Jackson is fine with having her photo taken, but when you invoke the name of her late father, Michael Jackson, she'll clap back.
The 20-year-old model was leaving the Tom Ford New York Fashion Week show Wednesday night where she posed for some pictures inside the venue. However, when she went outside, paparazzi were there to try and get a snap of her.
As she passed, one reportedly got frustrated and yelled at her to show her face. For those unfamiliar, photos taken by paparazzi are worthless unless the image contains the subject's face.
Jackson took to Twitter to share the ensuing incident with her followers and to slam a claim made by the frustrated photographer about her late father.
"I just got yelled at in a really mean way outside the tom for show because paparazzi didn't get a chance to shoot my face. (For those of you that don't know, paps don't get paid unless my face is in the shot.)."
The star then claimed that the man yelled, "michael would have never done that!! Ugh!!!"
"...he did… a lot lol," Jackson wrote.
She later followed up the tweet noting that Jackson was known for disguising himself to avoid these situations.
"Does no one remember the hundreds of unique disguises he came up with all the time? The f---," she concluded.
As E! News notes, fans pointed out that Michael even hid Paris' face when she was young.