Paris Hilton won't return 'free' engagement ring from Chris Zylka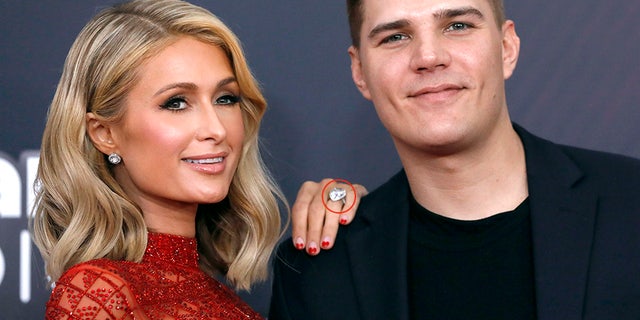 Paris Hilton has two words regarding her engagement ring from ex Chris Zylka: "It's mine."
The heiress told TMZ that the ring was "free" and that she has no intentions of giving it back to "The Leftovers" actor post-split.
It's not the first time Hilton, 37, has indicated that Zylka, 33, is out of luck in terms of getting that rock back — and that Zylka didn't pay for it.
CLICK HERE TO GET THE FOX NEWS APP
"The person who we got it from got millions and millions of dollars of free publicity," Hilton said last week. "I love how social media has basically become a new form of money. It's pretty sick."
PARIS HILTON WON'T MINCE WORDS ABOUT CHRIS ZYLKA ENGAGEMENT RING
Hilton and Zylka got engaged over New Year's 2018, but called it quits in November after pushing their wedding back several times.
"The relationship moved very fast, and she realized it wasn't right for her," a source told People of the split. "She is traveling the world for her skincare and perfume. She wishes him all the best and hopes they can remain friends."