Oscar 'Gifting Suites': Where Are All the Nominees?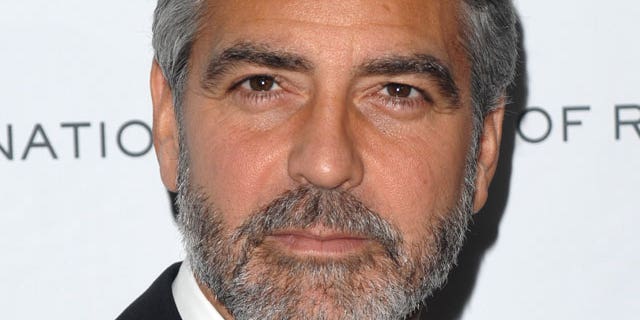 It's the Academy Awards, and as expected, there are a minimum of 15 gifting suites happening in Hollywood designed to get stars "red carpet ready."
Some are gifting diamonds and designer dresses, others are specifically for pampering and beauty. And then there are ones specifically for finding the perfect pair of shoes or to scoop up the latest in eco-friendly products.
But even though these are all centered around Hollywood's night of nights, chances are you won't see actual nominees, like Meryl Streep or George Clooney, strolling through. In fact, you'll be lucky to see even a minor celeb. Oddly enough, the cast of MTV's "Jersey Shore" made the biggest splash of all when they went through Golden Globes lounges earlier this year, and on a rare occasion you might see a Paris Hilton. But even reality starlet Kim Kardashian doesn't like to be seen scoring freebies anymore.
So is it really worth vendors spending thousands and thousands of dollars to set up shop in the hope of getting their product in the hands of a celeb? Has the Hollywood "gifting" world gone dry?
"We don't get A-list celebrities; we don't ever say that we do. You can't. Tom Cruise is not going to walk into one of these things. He's too busy and it is not going to happen," said Melissa Lemer, co-owner of The Silver Spoon, which produces several suites around awards shows, including the Oscars.
"But then again, you've got the 'it' girls that love these things," she said, "and they're photographed in all the magazines – Tori Spelling, Lauren Conrad, Denise Richards and Lisa Rinna."
Lemer was one of the first to bring to life the concept of pre-awards show gifting lounges almost nine years ago, and over time it has become a struggle to both bring in talent and get the press coverage.
"First there was copycats, which is great because it's the best form of flattery, but too many people are doing it and it just doesn't work. There are too many companies involved, too many press pitches going on," Lemer said. "Our claim to fame is having the best products. We don't put crap in here. It's really high-end."
But in an effort to lure in the big names, several suites are now affiliated with charities.
"We've linked up with the Red Cross, and we're raising a ton of money for Haiti. When you team up with such an important cause I feel like they (celebrities) think it is okay to leave with products," Lemer explained.
But according to AP Entertainment/Pop Culture expert Natalie Rotman, the overall decline of star value within the now oversaturated market of gifting suites is all because of the changing way the stars make their money these days.
"What has happened now is celebrities have all these endorsements. It is all about branding, and if you are going to endorse something you need to be paid a lot of money for it," Rotman said. "A couple of years ago Leonardo DiCaprio went to the GBK gifting suite and was getting gifted a bunch of stuff but wouldn't take photos. And everyone was quiet, until one vendor said she wasn't going to gift him if he wasn't taking a photo.
"Why would he when he can earn $2 million from a Tag Heuer contract or something? Just last week Nicole Kidman attended the Costume Design Guild Awards but couldn't take photos near the sponsor Swarovski crystals (which were on every table) because she had too many conflicting contracts."
However, those nominated for Oscars this year don't have to win or even step out of their home to indulge in a "consolation prize" worth over $85,000, which will be sent to them courtesy of the famed Lash Fary's marketing firm Distinctive Assets the morning after the big ceremony.
And while the A-listers definitely indulge in what Lash has to offer thanks to being "gifted" away from paparazzi flashbulbs and probing reporters, on occasion the goodies will be returned.
"Some celebrities have lucrative endorsement deals that preclude them from accepting certain types of gifts. Others (like George Clooney and Ellen DeGeneres) like to use their access to swag to help raise money for their favorite charities by auctioning the items off," Fary told us. "But for every one celebrity who may not accept a gift, there are three who are very happy to enjoy one of the rewards of the hard work it took to achieve the fame that affords them access to not just 'free' but more importantly 'fabulous' stuff."
This year's nominee swag bag includes a $45,000 all-inclusive deluxe South African safari from Premier Tours for eight adults and eight children along with a private chef and guided nature walks, a $17,000 getaway to the Monte Carlo Beach Hotel, a $7,000 stay at the Winvian Luxury Hotel in Connecticut's Litchfield Hills, a priceless members-only vacation at the Turks & Caicos Sporting Club, a $4,000 limited edition luxury Leather Travel Bag from Victorinox, a HGTV Green Home Mattress Collection by Serta, a Tiffany crystal-studded cat collar, a professional dog studio photography package plus much more.
But why are companies spending thousands and thousands of dollars to "gift" these Hollywood celebrities when they are the ones that can clearly afford it?
"You're getting it into the hands of trendsetters. These celebrities have paparazzi over them all the time, they don't have a private life, so this is the least that we can do," Lemer said. "They get a free pair of glasses? So what."
And apparently this is often the only way big name stars can stay on top of the trends.
"If you're Penelope Cruz or Sandra Bullock, you can't really walk into a Neiman Marcus and buy, because somebody is calling somebody's rep or TMZ," Rotman said. Everything gets blogged; these people don't shop like normal people. They have a stylist that picks out every little thing for them for a red carpet and even lays out their clothes for them to walk down Robertson Blvd. They have to have things sent to them.
"And at the end of the day all these people started somewhere, there is something giddy about someone wanting to give you something for free. It's a feeling of making it; they were probably a waiter before they were this A-list actor."