Oprah Winfrey Network employees not surprised by massive layoffs, insider says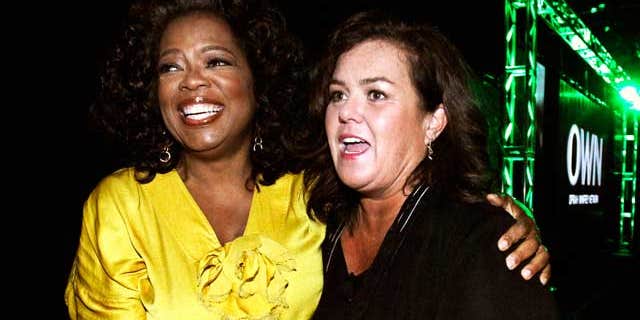 Oprah Winfrey has cut 30 full-time employees from its struggling OWN Network, a move that represents a loss of nearly a fifth of its workforce. After the latest round of cuts, about 90 people remain on the OWN payroll, down from 150 employees at its peak.
"It is difficult to make tough business decisions that affect people's lives," Winfrey, OWN's CEO and chief creative officer said in a written statement Monday. "But the economics of a start-up cable network just don't work with the cost structure that was in place. As CEO, I have a responsibility to chart the course for long-term success for the network. To wholly achieve that long-term success, this was a necessary next step."
With ratings continuing to average lower than what Discovery Health – the low-cost network OWN replaced in January 2011–earned, "no one was particularly surprised," about the layoffs, an OWN insider tells FoxNews.com.
The cuts affected the New York and Los Angeles OWN offices and included top talent at the network. Senior vice president of production, Julie Stern, was one of the major players to get the axe. Michelle Holt, currently the vice president of production, will take over Stern's responsibilities at OWN.
Discovery Communications, Inc., who has partnered with OWN, will now take a more hands-on approach to running Winfrey's network.
Neal Kirsch, a veteran Discovery executive and chief financial officer of Discovery's U.S. networks, will move to OWN in become chief operating officer and CFO.
OWN will also consolidate operations by having current vice president of business and legal affairs, Tina Perry, partner with Discovery's Lee Bartlett, who is the network's executive vice president of global production management, business and legal affairs.
Ian Parmiter, senior vice president of marketing for Discovery ad sales, will now oversee integrated marketing for OWN.
The restructuring represents a shift towards austerity at the network, which insiders tell FoxNews.com has been "burning through money" since its launch in 2011.
The layoffs will save the network approximately $20 million over the next two years, according to the Wall Street Journal. Discovery Communications had invested $312 million in the network as of Dec. 31.
"The cost structure was not sustainable; we had to right-size that," Discovery Senior Executive Vice President David Leavy acknowledged to the LA Times.
Despite the lack of returns, Discovery is steadfastly standing by Winfrey and OWN.
"We're as committed now as we've ever been and are bullish about the long-term value we are building," Leavy explained.
Monday's news comes on the heels of the cancellation of Rosie O'Donnell's underperforming talk show just five months after a much ballyhoo'd launch that included O'Donnell appearing on the October 2010 cover of Winfrey's "O" magazine in fishnets and gold combat boots.
The "Rosie Show" continually struggled in the ratings, earning an anemic average of 186,000 viewers, and bottoming out with a low of just 60,000 for one episode.
In a scathing article in the "Daily Beast," one disgruntled former "Rosie" staffer described conditions on the show as being a "f**king hellhole."
"Rosie O'Donnell has failed again," O'Donnell's arch-nemesis, Donald Trump gloated on Twitter Monday following the news of the "Rosie Show" cancellation. "Her ratings were abysmal ... when will media executives learn that Rosie just hasn't got it."
But it's not all bad news at OWN. Ratings have creeped up at the network since Winfrey took over as CEO and chief creative officer of the channel back in July.
"Oprah's Next Chapter," which launched in January, scored its highest ratings ever with 3.5 million viewers tuning in to watch Winfrey's interview with the late Whitney Houston's daughter, Bobbi Kristina Brown.
"As tough as road as OWN has to meet their goals, I wouldn't bet against the combination of Oprah Winfrey and Discovery Communications," Melissa Grego, executive editor of Broadcasting & Cable, told FoxNews.com last October. "Ultimately what they need to do is find a few hits, and then they're off to the races."