Oprah Admits to Network Issues: I Would Have Done Things Differently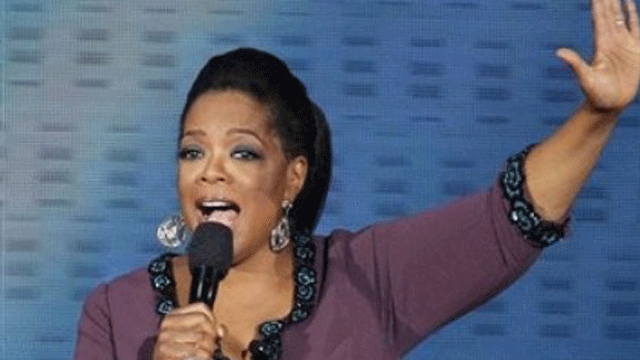 CHICAGO – Oprah Winfrey said Thursday that if she could go back in time she would have done things differently in launching her cable network, Deadline reported.
"I'd probably do it differently," she said at the National Cable & Telecommunications Association trade show in Chicago, referring to the January launch of OWN: Oprah Winfrey Network.
Winfrey, 57, said the start of her joint venture with Discovery Communications and Winfrey's Harpo Productions was filled with "bumps" because she was "all in -- with one foot out the door."
The talk show mogul was referring to ending her 25-year run on her popular syndicated show, which concluded in May, to dedicate more time to her fledgling cable network.
Winfrey assured cable operators at the conference of her "ability to commit my full energy, feet first, body immersed" with her team "completely 100 percent [committed] to the OWN mission."
She also revealed her longtime desire to get some controversial guests on her new channel, former football pro O.J. Simpson and Susan Smith -- who was convicted of the 1994 drowning murders of her two children.
"I have a dream of him [Simpson] confessing to me," Winfrey said, referring to the murder charges Simpson faced in the 1994 stabbing deaths of his ex-wife Nicole Brown Simpson and her companion Ron Goldman.
Winfrey's reflection about her new business venture comes shortly after the network fired CEO Christina Norman in May due to disappointing ratings.
And earlier in March, the channel launched a multimillion dollar advertising campaign to try and entice viewers.
"Cable is a different business, a different story. I was for free for 25 years on broadcast and I certainly have a great sense of reverence and gratitude to those people who made all of those years possible," Winfrey told the New York Post in January.
"But this is a different model and a different business. A great percentage of the country does have cable and I am hoping that in the future it will be available to everybody who wants it and they will be able to afford it," she added optimistically.