Olympian Kristi Yamaguchi reflects on coping with fame: 'It was tough'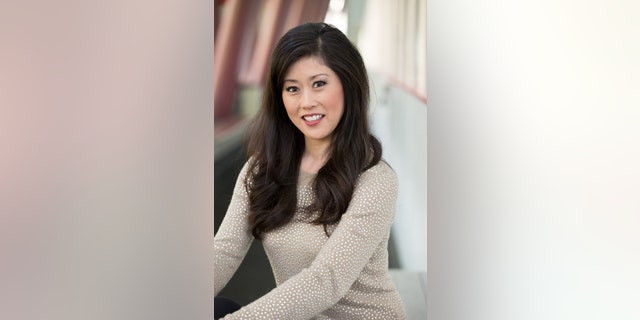 NEWYou can now listen to Fox News articles!
It's been 26 years since Kristi Yamaguchi won a gold medal at the 1992 Winter Olympics in France — and figure skating continues to be a lifelong passion for the prized athlete.
While the 46-year-old didn't travel to Pyeongchang for this year's games, Yamaguchi is still closely tuning in and even sharing her insight on NBC Sports' digital platform.
Fox News spoke with Yamaguchi about how she dealt with being a celebrity, what her life is like today and the secret behind her lasting success.
Fox News: How does it feel to watch the Olympics and not participate this time around?
Kristi Yamaguchi: There's always a sense of excitement in watching the skaters, particularly. I still get nervous for them, but I'm always thrilled when they skate well. It's a lot of fun. I'm still a huge fan of the sport.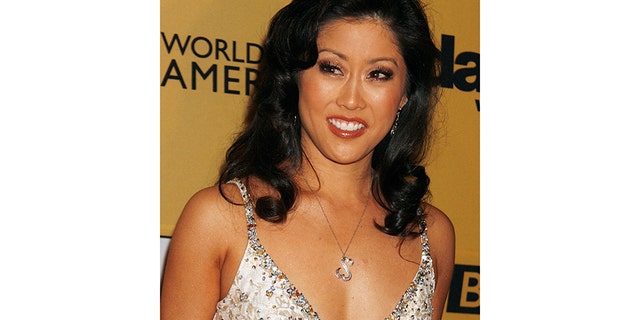 Fox News: We heard you cried over Mirai Nagasu's triple axel.
Yamaguchi: I met her eight years ago in 2010 and just having watched her journey, what she's been through and her fight to make the team this year and her determination – she never gave up on her dream. And it wasn't easy. It took some soul searching and she had to dig really deep. I think to go and see her skate the way she did… it's just such a triumph for her… You always want to see that kind of experience at the Olympics.
Fox News: How did you cope with fame?
Yamaguchi: It was tough. I was 20 years old at the time and had been so sheltered as an athlete just focused on one thing. And then all of a sudden you're out there and it hits you, like wow, a lot of people are watching the Olympics (laughs). I mean, back then we didn't have social media.
All of a sudden people know your name and who you are. It was a little bit intimidating how there were so many people cheering for you while you were competing. But I think one thing that kept me grounded was that the World Championship was happening a month after the Olympics in Oakland, the backyard of where I grew up. So, I was still pretty focused on my training… And then right after that I went on tour with skating and performing. So it's quite a whirlwind. Believe it or not, it took a couple of years for things to sink in and settle down.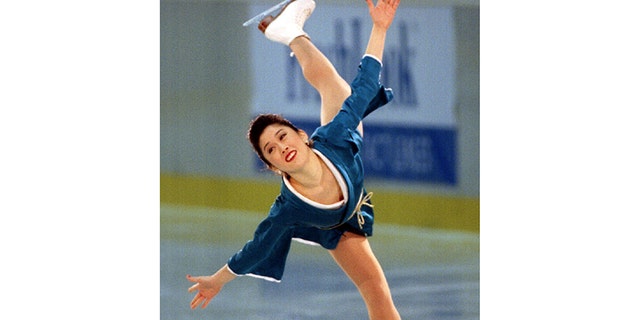 Fox News: Describe that moment when you realized you were a celebrity after the Olympics.
Yamaguchi: After the Olympics, I was training in Canada, but I had made a commitment to make an appearance at these rinks in Texas. The first stop was Dallas and the next was Houston. I came for the appearances shortly, a couple weeks really, after the Olympics. It was the first time I had come to the states after the Olympics… It was absolutely crazy. It was at the Galleria Mall and the rink is inside the mall.
There were just thousands of people there. They were saying traffic had stopped… I think they still refer to that day as Kristi Yamaguchi Day (laughs) in Dallas and Houston. People were climbing the trees in the mall to try to watch me skate. It was actually the first time I had security who had to bring me in and out of the rink because we couldn't get through all the people. I just looked around and was so astonished. I was even laughing. Like "Oh, this is what it feels like to be a pop singer or a Hollywood star when they're ushered in and surrounded by security guards."
Fox News: You've enjoyed a scandal-free life. What's the secret behind your success?
Yamaguchi: I think I've just been continuing on the path of what I've been passionate about and keeping that focus there. My family has been my foundation… they didn't treat me differently from anyone else. That kept me grounded. And having a family of my own now? That has been my priority. I think just always having goals and challenges ahead of me and focusing on that.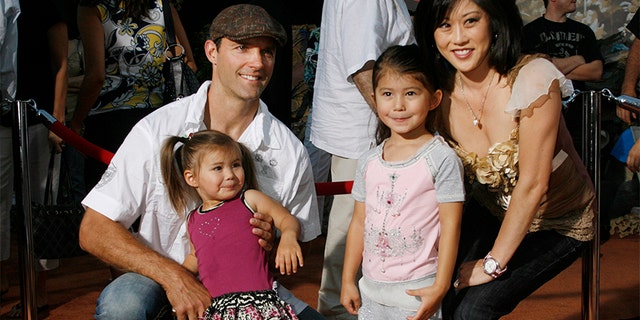 Fox News: What is your life like today?
Yamaguchi: I can't complain… I have two daughters, 12 and 14. They're definitely at that age where you really need to be involved and in tune with what's going on in their lives. That's my priority right now… I have a foundation, which focuses on early childhood literacy. We're in our 22nd year of existence. I'm very passionate about that and serving as many kids as we can.
Fox News: Any chance your daughters will participate in the Olympics?
Yamaguchi: We have a 12-year-old and she's been skating for about seven years. She also just started playing competitive soccer. She's definitely got ambition! She said, "I hope to be in the Olympics someday for soccer and skating!" I told her, "It's going to take a lot of hard work, focus and determination." She said, "I know, I know…" It's good to have a dream.
Fox News: How can social media affect Olympians today?
Yamaguchi: It's just a whole different world. I received good luck wishes via telegram (laughs)… These days, they're getting thousands of messages via social media. The world has shrunk and access to your favorite athletes and celebrities is so readily available. For the fan, it's great and you're constantly getting an inside look at your favorites.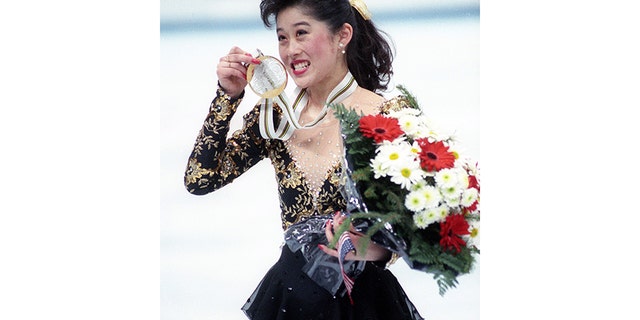 But on the flip side, for an athlete preparing for such an intense moment, everything mentally needs to be in check, especially with skating. You just have a few minutes to show what you can do. One slip-up can make a difference… And sometimes it's hard. There's not always positive things on social media and what people say about you. In that regard, I always try to tell skaters competing you don't have to read everything and believe everything that is written about you.