Olivia Culpo, ex Danny Amendola reunite at wedding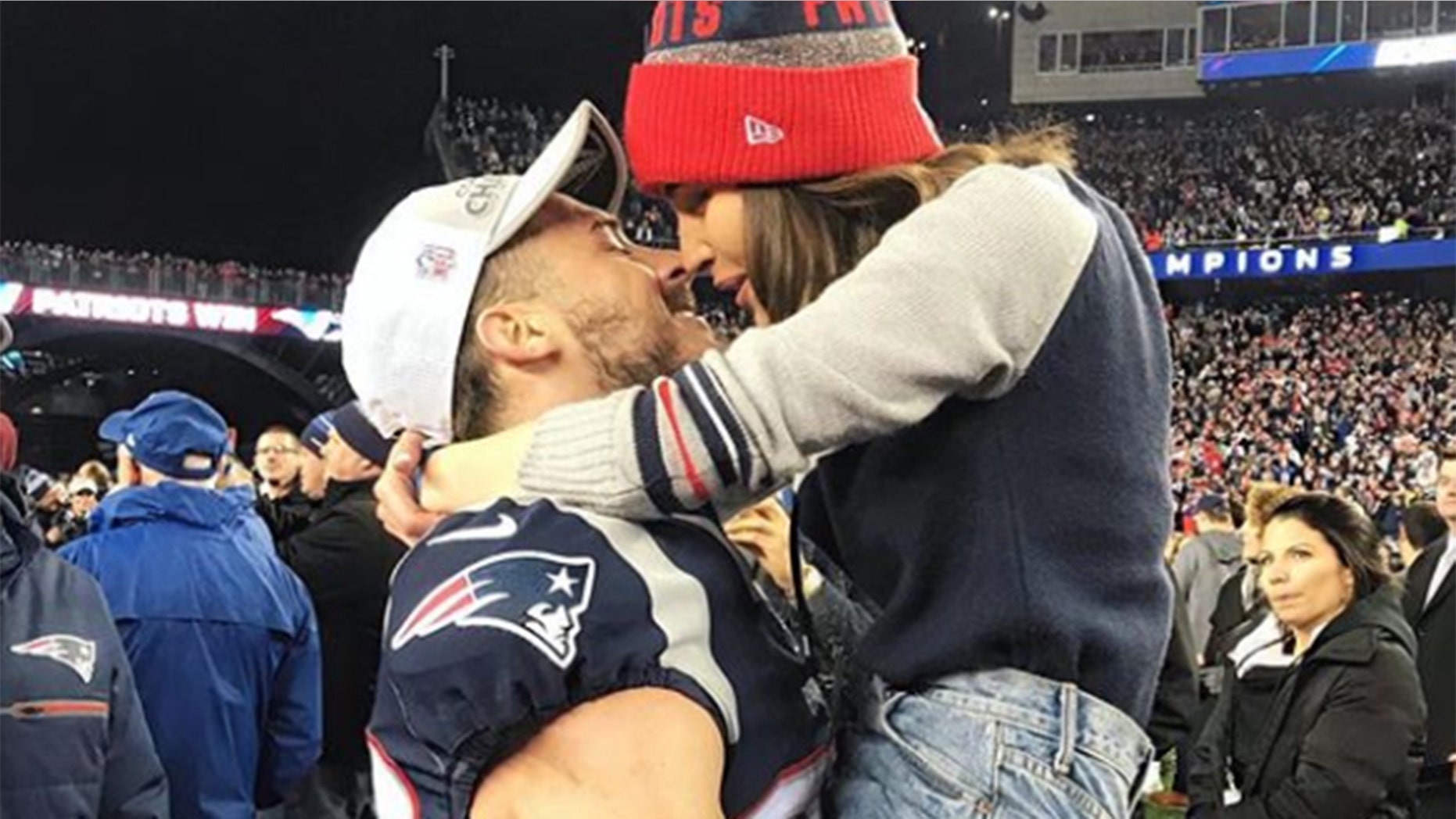 Miami Dolphins wide receiver Danny Amendola and former Miss Universe Olivia Culpo were spotted back together again at a friends' wedding party over the weekend.
Culpo came as Amendola's date and were seen "kissing, hugging and hand-holding," sources told TMZ on Sunday.
Their recent outing comes nearly three months after the former beauty queen told Access Hollywood Live that they had split.
"Everyone goes through breakups in life. Everybody has their own way of handling it and it's something that I am definitely not going to get into at this moment," Culpo said when asked in March if she had been in touch with Amendola since the split. "But I am sure everyone can relate to heartbreak."
Culpo and Amendola first confirmed their relationship on Instagram in February 2016. The pair were together for a little over two years.
In January, the two were snapped being publicly affectionate with one another at a New England Patriots game when Culpo congratulated her man by jumping into his arms on the football field after the team won their game leading up to the Super Bowl. Amendola played for the Patriots at the time.
A source told E! News earlier this year that their relationship ended because Amendola "couldn't handle Olivia's demanding lifestyle and wasn't pleased with certain choices she was making," adding, "The constant travel was also causing a rift."
However, the reported tensions between the couple appeared to have ended.
Fox News' Morgan M. Evans contributed to this report.