NY Jet Tim Tebow urged to live in New Jersey to escape NYC's corrupting influences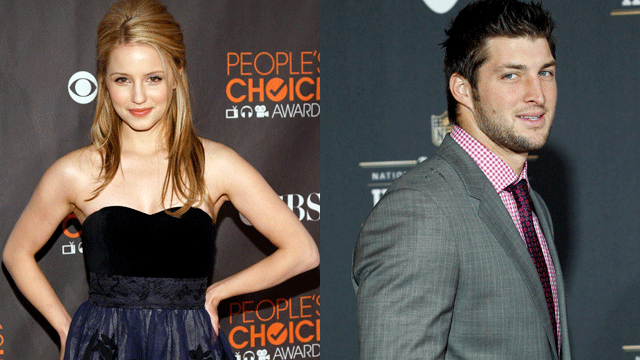 Jets officials are strongly encouraging new recruit Tim Tebow to live in New Jersey to keep him as far away as possible from the temptations of New York's nightlife, a source close to the team has said.
(Have they never heard of 'Jersey Shore'?)
While believing the quarterback will be a great asset on the field, off it they think Tebow -- a teetotaler and virgin who is saving himself for marriage -- will need to have his hand held.
"The team will encourage Tebow to live in New Jersey near the practice facility," the source said. "They are not going to want him to be influenced and distracted in the city."
Not that he won't have enough distractions.
Between the Jets' bickering locker room, loudmouth coach Rex Ryan and unforgiving fans, Tebow will have to step up his prayer game.
He was already blitzed by his own side Wednesday.
"Y bring Tebow in when we need to bring in more Weapons for @Mark_Sanchez let's build the team around him. We already signed to 3 year ext," tweeted Jets star cornerback Antonio Cromartie just as the deal was first announced, referring to Sanchez's recent $40.5 million contract extension.
Tebow also took a pounding on sports radio.
"I'm just sorry that I can't agree with this situation," Jets legend Joe Namath said on ESPN Radio. "I think it's just a publicity stunt."
New York bar owners said they would be happy to accommodate Tebow's strong faith -- as long as it gets him in the door. Murray Hill sports bar Brother Jimmy's has created a "No Sex on the Beach" drink for Tebow, a virgin version of the traditional "Sex on the Beach."
At Jay-Z's 40/40 Club in Midtown, workers said they would have sparkling cider on hand for Tebow.
Others were plotting to lure him away from his frequent charity work in favor of the Big Apple's club scene.
"New York is a tough place for someone with a holy background, and I can see it corrupting him," said Maria Katz, a hostess at Sapphire's Gentleman's Club on the Upper East Side.
"We love breaking the good boy. We hear it all the time, 'I don't want a lap dance, I've got a wife,' and then they're walking out at 6:00am."
Tebow, who led the Denver Broncos to an improbable playoff berth after a run of miraculous finishes last year, became expendable Tuesday after Denver signed prized free agent Peyton Manning.
His trade to the Jets finally went through Wednesday night after eight hours of wrangling between the two teams.