Nick Cannon says 'Divorce Papers' song not about Mariah Carey, but about their lawyers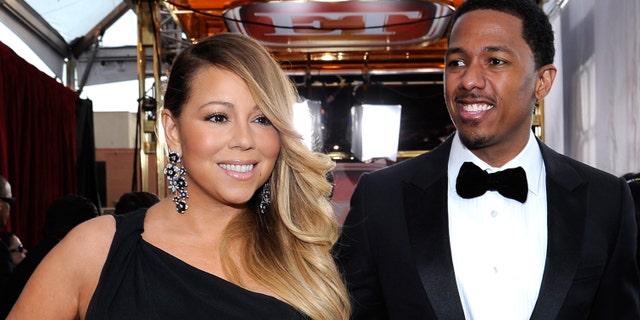 NEWYou can now listen to Fox News articles!
Nick Cannon surprised many fans when he dropped his new single, "Divorce Papers," which is about his on-going divorce proceedings with Mariah Carey.
The song, released late last week, includes lyrics like "And now I can't see my kids 'cause the government sucks," and "It's f***ed up that the time you spend with your own kids is called visitation."
However, in an interview with Genius, the rapper and host of "America's Got Talent," said that his new song is not about his ex-wife, but instead about the lawyers they deal with. He said the two are on great terms – as displayed in various Father's Day posts.
"Leaving the Haters in the Wind! LOL They want us to be mad so bad! @MariahCarey but we happier than happy! #HappyFathersDay" he captioned one family shot with Carey and their twins Monroe and Morocco.
"I named the song 'Divorce Papers' to throw it back in everyone's face," he said. "The media made up a lie that I was holding up the process saying I wouldn't sign the divorce papers. So I was like, 'You want 'Divorce Papers' well here you go!'"
He added: "The lawyers line was also me releasing a little frustration at the attorneys on both sides because lawyers always think they control the clients and they cause most of the friction especially since my ex and I get along. So ultimately the writing process was and continues to be therapeutic for me."
Like us on Facebook
Follow us on Twitter & Instagram