National News Anchor Elizabeth Vargas Tells Millions Of Viewers Following Rehab: "I Am An Alcoholic"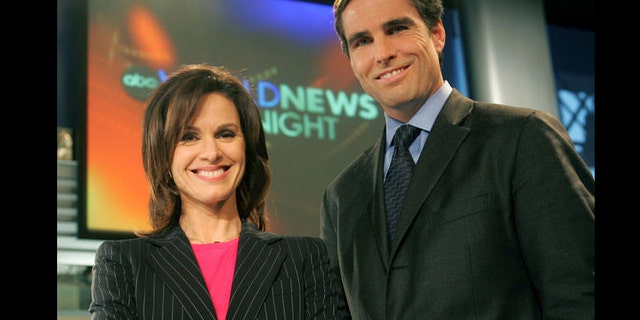 ABC News anchor Elizabeth Vargas, who revealed in November that she was in treatment for alcohol dependency, admitted she is an alcoholic in a taped interview which aired on Good Morning America Friday morning.
"I am. I am an alcoholic," Vargas told "GMA" co-anchor George Stephanopoulos in the interview. "It took me a long time to admit that to myself. It took me a long time to admit it to my family, but I am."
Vargas, who is 51 and is anchor for the show "20/20," checked herself into rehab for 28 days. She has been off the air since October but will make her return appearance on air Friday night on "20/20."
It wasn't until she showed up for work one day — on a shoot for 20/20 — that she realized she did have a problem.
"On a Saturday afternoon I showed up for a '20/20′ shoot and I was in no shape to do that interview," Vargas said in the interview. "I got out of the car I realized what am I doing? And that's when I knew I needed to get help."
Vargas admitted drinking was a "staggering burden" to carry and "keeping the secret and the problem hidden from view was exhausting."
The anchor, whose drink of choice was wine, said she was in denial for a long time even while her husband insisted that she get help.
"'You have a problem. You're an alcoholic,'" she recalled her husband, singer-songwriter Marc Cohn, telling her. "It made me really angry, really angry. But he was right."
Vargas said has suffered daily panic attacks since she was a child and into adulthood. She even said she had panic attacks on live television on the local news in Chicago and continued at ABC News when she was named Co-anchor of "ABC World News Tonight" in 2006.
"Anchoring the evening news, I had to take beta blockers because I was so nervous and so anxious," she said. "That's exhausting to live like that and it becomes very easy to think, 'I deserve this glass of wine. I'm so stressed out and I'm keeping it hidden."
ABC News expressed it support for Vargas when she revealed her struggle with alcohol and said it would welcome her return when she was ready.
Vargas, a self-described "Army brat" who was born in Paterson, N.J. to a Puerto Rican father and Irish-American mother, was the first Hispanic chief anchor with a major network.
"I am so proud," she said after ABC News named her anchor in 2005. "I know what this means to Hispanics in this country ... to have people who look like you and talk like you in positions of importance."
Follow us on twitter.com/foxnewslatino
Like us at facebook.com/foxnewslatino