Mixed reactions to Oscar winner Leonardo DiCaprio's climate change speech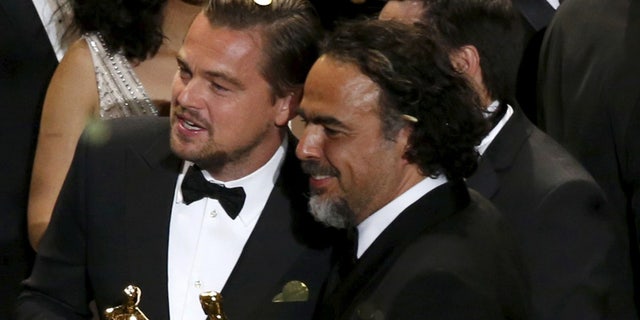 LOS ANGELES – After six Academy Award nominations, Leonardo DiCaprio finally received the standing ovation he was waiting for as he won his first Oscar for best actor in "The Revenant."
DiCaprio, 41, used much of his acceptance speech as a platform to address climate change.
"I just want to say this -- making "The Revenant" was about man's relationship to the natural world, a world that we collectively felt in 2015 as the hottest year in recorded history," he said.
"Climate change is real, and it's happening right now," DiCaprio said. "It is the most urgent threat facing our entire species, and we need to work collectively together and stop procrastinating. We need to support leaders around the world who do not speak for the big polluters or the big corporations, but who speak for all of humanity, for the indigenous people of the world…and for those people out there whose voices have been drowned out by the politics of greed."
Backstage, the actor talked about the past year and what it means to have finally won.
"It all feels incredibly surreal," he said. "It's surreal because you can't reach out and physically meet everybody. You hear it on the Internet, you hear it from other people, and you know the truth is . . . you know, we always strive for the best in what we do. This year in particular I've been overwhelmed with such support. Really, truly, by so many fans and so many people in the industry. It's quite shocking, actually."
"The Titanic" star said the thought upcoming election would show where the U.S. stands as a nation on the issue of climate change.
"I feel there is a ticking clock out there. There's a sense of urgency that we all must do something proactive about this issue," he said. "And certainly with this upcoming election, the truth is this: If you have do not believe in climate change, you do not believe in modern science or empirical truths and you will be on the wrong side of history. And we need to all join together and vote for leaders who care about the future of this civilization and the world as we know it."
Viewers had mixed opinions on DiCaprio's stance.
In 1988, DiCaprio launched the Leonardo DiCaprio Foundation to support environmental and sustainability issues, which has granted over $30 million to projects in more than 44 countries.