Taylor Swift, Beyoncé unsuccessful midterm support helps prove that celebrity endorsements don't matter, critics say
Hollywood heartthrobs, pop stars and athletes went all in on the 2018 midterm elections, using their platform to advocate for their candidates of choice – but when ballots were counted it became clear that celebrity endorsements don't seem to matter to voters.
"Last night, the American voters -- once again -- told Hollywood that they simply don't care what they think. All across the country, Hollywood darlings were rejected by the voters," conservative strategist Chris Barron told Fox News.
Barron previously told Fox News that "Hillary Clinton would be president" if celebrities had a net positive impact on elections. Tuesday's results echo that theory:
Taylor Swift made headlines by endorsing former Democratic Gov. Phil Bredesen in Tennessee's Senate race, but he lost to incumbent Rep. Marsha Blackburn.
Dave Chappelle campaigned for his longtime friend Ben Jealous, who lost a bid to be the governor of Maryland.  
Oprah Winfrey and Will Ferrell hit the stump for Democrat Stacey Abrams in Georgia's heated gubernatorial contest. As of this writing, she is trailing by more than 2 percentage points and refuses to concede.
Stars from LeBron James to Beyonce were vocal about supporting Beto O'Rourke in his failed attempt to unseat Sen. Ted Cruz, R-Texas.
Rihanna and Sean "Diddy" Combs were among celebrities who supported Democratic Florida gubernatorial candidate Andrew Gillum to no avail.
The Fader – a music and pop culture magazine -- published a list of the "10 most important celebrity endorsements for the 2018 midterms" on Monday. Of the 10 endorsements deemed "most important," only two were victorious: rapper Meek Mill's candidate, Democratic Pennsylvania gubernatorial candidate Tom Wolf, and rapper T.I.'s choice of Ayanna Pressley – who ran unopposed.
"Suffice it to say, celebrity endorsements were one of the biggest losers of the midterms," The Daily Signal wrote.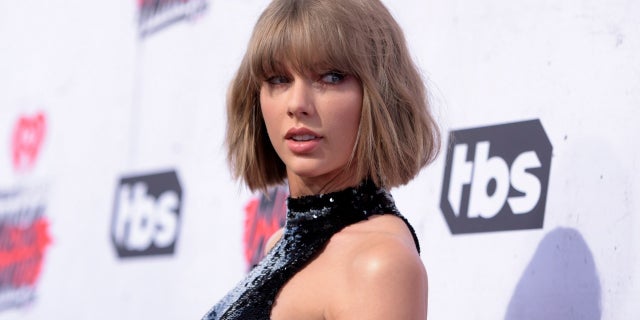 Liberal celebrities have been leading the Resistance ever since President Trump's shock victory in 2016 and many of them took to social media on Election Day, urging Americans to vote. By the end of the night on Tuesday, actress Alyssa Milano was a microcosm of Hollywood when she pivoted to the 2020 election.
"Beto lost? That's ok," she tweeted. "Now he can run for President."
Media Research Center Vice President Dan Gainor told Fox News that Tuesday's results put a spotlight on the fact that famous people don't influence voters.
"One glance at Taylor Swift's pathetic endorsement of Senate loser Phil Bredesen should end the media obsession with celebrity endorsements," Gainor said. "Look at Beyoncé's last-minute support for loser Beto O'Rourke. All she did was generate a little social justice capital, not influence an election."
Meanwhile, Trump supporters -- such as Conservative writer Carmine Sabia -- took to Twitter to express his joy over the results.
"I cannot express how thrilling it is that Beto, Abrams and Gillum did not win. A mega middle finger to Hollywood," Sabia wrote, while Fox News' Laura Ingraham declared Oprah and Ferrell two of the night's "biggest losers."
As historically self-loving celebrities gear up for 2020, it will be interesting to see if Hollywood learns from the 2018 midterms – but Gainor doesn't expect much to change.
"The only reason these endorsements get any attention at all is they allow the press to write glowing, click-bait stories about their preferred liberal candidates. In reality, they remind us all that Hollywood is a left-wing pit of vipers who think they are better than ordinary Americans," Gainor said.
Fox News' Samuel Chamberlain contributed to this report.