Melissa Rivers and Kelly Osbourne remember Joan Rivers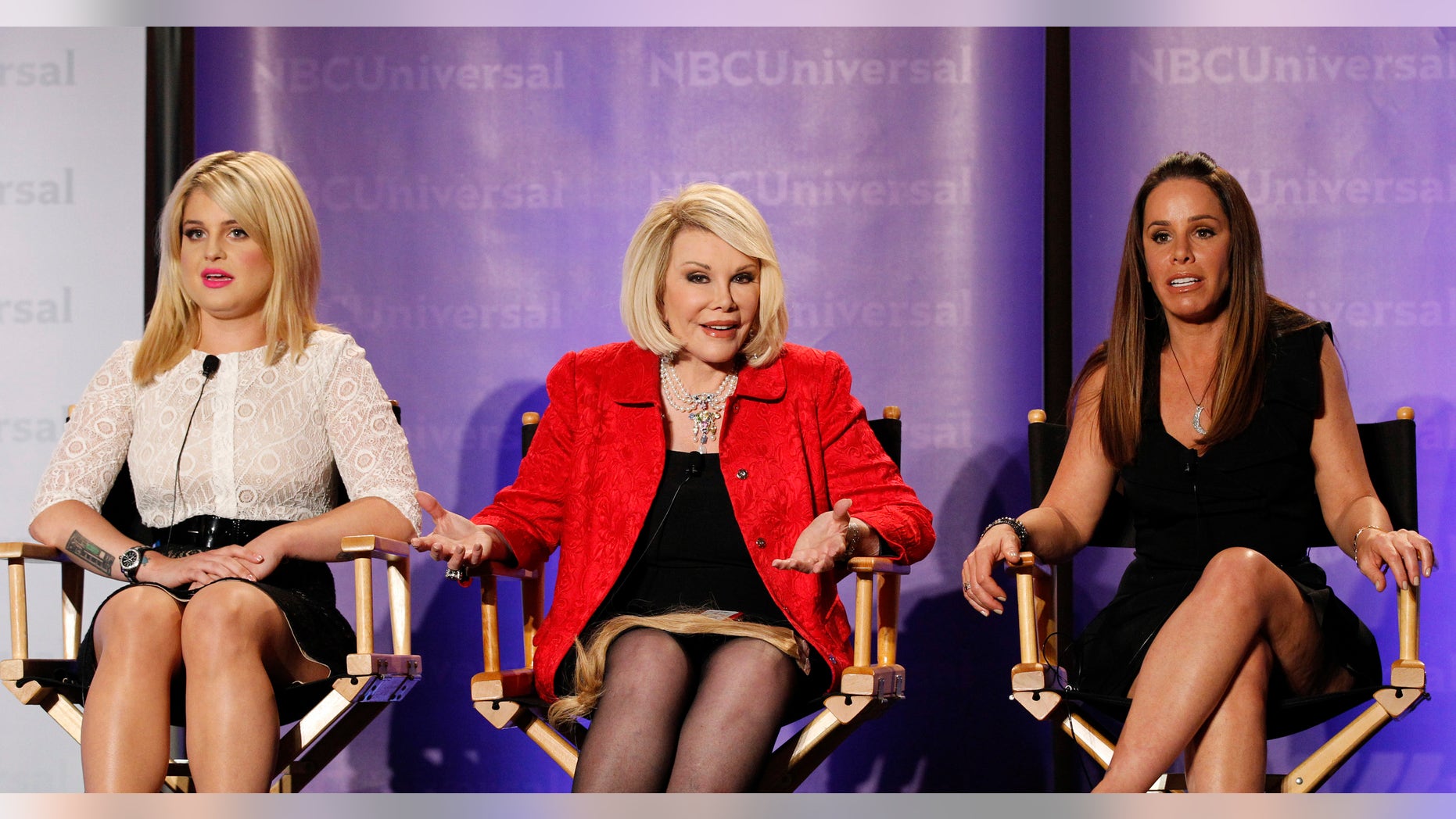 Melissa Rivers and Kelly Osbourne have both done something to memorialize the late Joan Rivers says Rob Shuter of naughtybutnicerob.com.
Joan's daughter Melissa posted a touching photo of her mother swinging her son, Joan's grandson Cooper 10 years ago with the caption: "Connecticut, 2004. Mom + Cooper = BFFs... A perfect day. #TBT"
Kelly Osbourne's tribute to her "Fashion Police" co-star is a bit different.She got a tattoo of a bumble bee.

"In honor of you @joanrivers...'If you looked at aerodynamics, at science, the bumble bee should not be able to fly. Physically, it was just not anatomically equipped to soar. Yet it did, defying gravity, defying logic. The bee was a creature that defied and beat the odds, a miracle,'" she wrote. "Thank you for being my Miracle @joanrivers."

When Rivers died last month after going into cardiac arrest during a procedure Osbourne was heartbroken. The 28-year-old television personality posted a touching tribute on her Facebook page.

"I'm completely heartbroken by the loss of my beloved Joan. Not only was she my boss, she was and will always be my teacher, therapist, closest friend, inspiration and the only grandmother I ever knew," she wrote on Facebook at the time. ""She was family and I will never forget her. Laughter will be difficult for a while but when I'm sad, lonely or upset all I will have to do is think of Joan and a smile will cross my face. Laughter is what she gave us and laughter is what she would want us to do in remembrance of her."