Melissa Rivers accuses Kathy Griffin of befouling her mother's legacy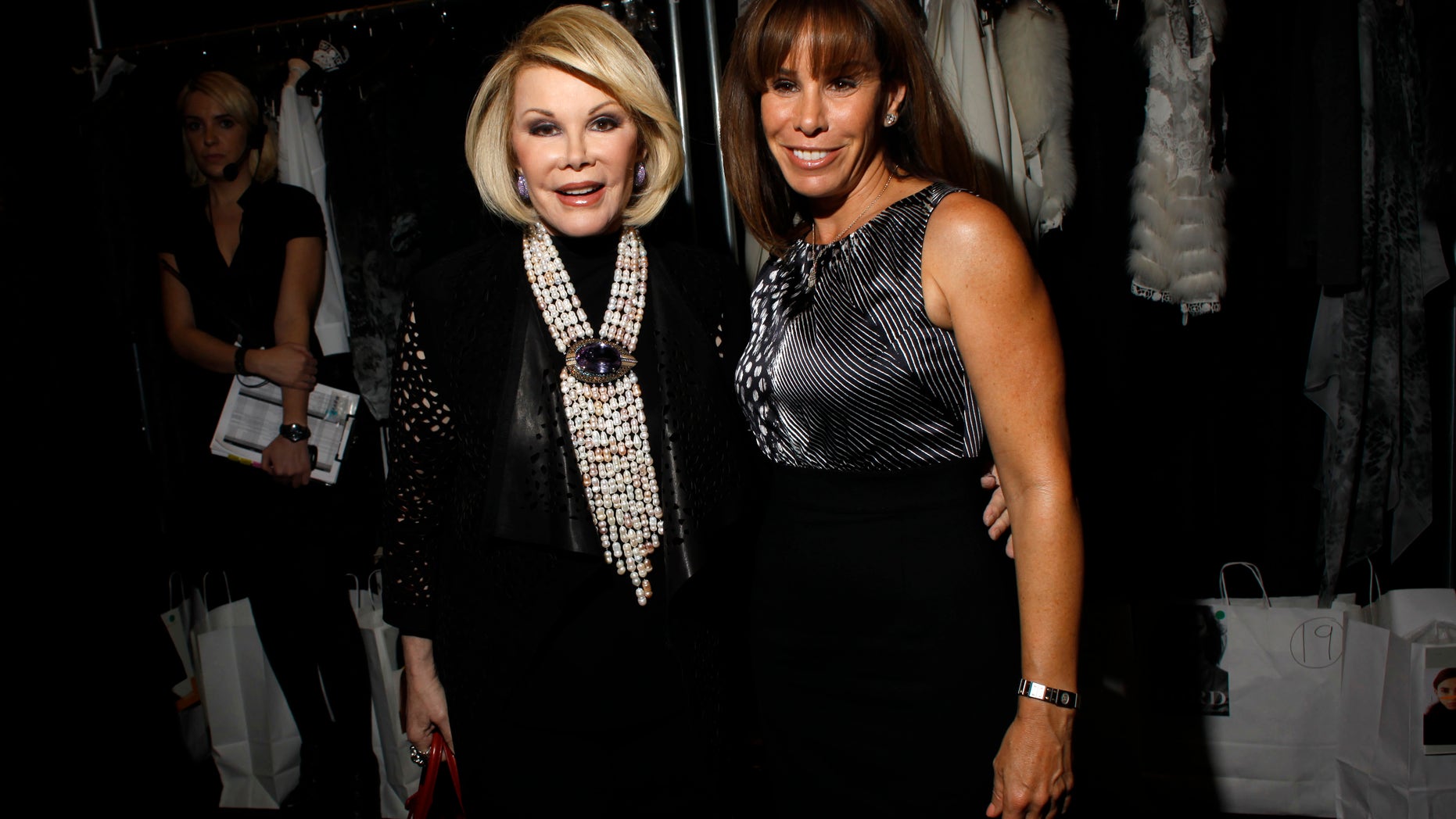 Joan Rivers' daughter, Melissa, has finally unleashed onKathy Griffin saying, "She s - - t all over my mother's legacy."
Melissa had maintained a dignified air after Griffin released a pompous-sounding statement explaining her departure from the E! show, reading, "I do not want to use my comedy to contribute to a culture of unattainable perfectionism and intolerance towards difference."
But Melissa told Hoda Kotb at the 92nd Street Y of Griffin stepping into her beloved mother's shoes, "I'm just gonna say it wasn't a match on a lot of levels."
She added, "My biggest complaint was the feeling that she kind of s - - t all over my mother's legacy in her statement on leaving. And I know that was not an intentional reading of it, but that's how I felt . . . by calling the comedy and the style of it old-fashioned. It was like, I understand what you were doing, you're trying to save yourself, but don't crap all over my mother to do it."
Taking a swipe at the infighting between Kelly Osbourne and Giuliana Rancic over Rancic's Zendaya comment, Melissa, the show's executive producer, says "Fashion Police" will be back despite the damage:
"We were a family, cast and crew . . . and we went back too soon. And just like a family, when the matriarch dies, the sisters started fighting; and someone tried to marry in — not a great match, live and learn. 'Fashion Police' was a little jewel and it was the last piece I had of my mother . . . I felt like all these people were so out of control, including the person who made the allegation about racism. They took the last thing I had and smashed it."
This article originally appeared in The New York Post.