Melissa Joan Hart reveals her 40-pound weight loss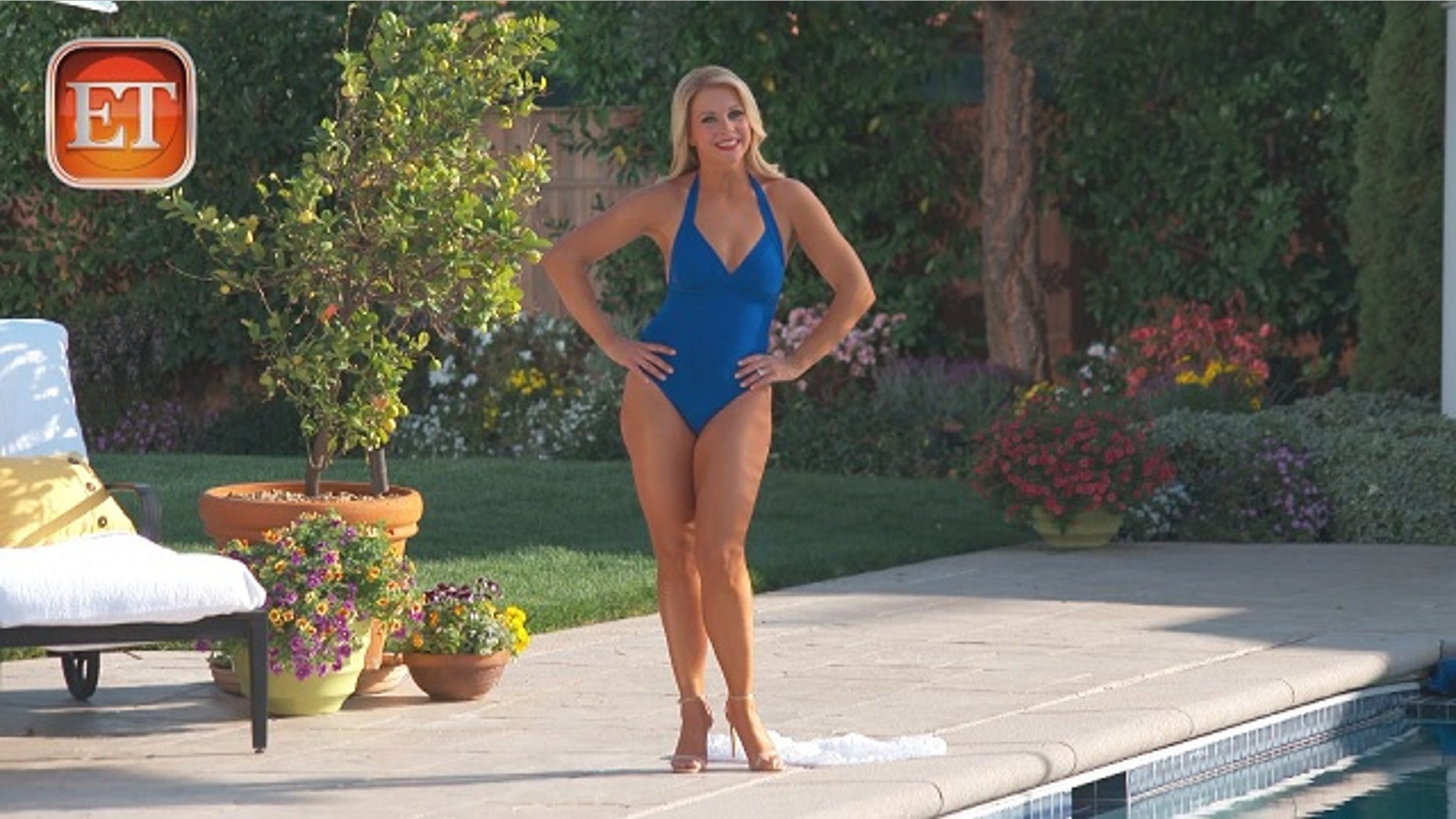 Melissa Joan Hart has lost 40 pounds with the help of Nutrisystem since giving birth to her third child, son Tucker in September of 2012, and the "Melissa & Joey" star spoke to ET as she showed off the results in a sexy blue one-piece.
ET was on the set of her latest commercial as the spokesperson for Nutrisystem, where Melissa felt "pretty amazing" in her bathing suit.
Pics: Biggest celeb weight-loss transformations
"I felt prepared. I was confident," she smiled. "I don't wear bikinis even when I go to the beach, so when I put it on in front of the cameras and all these people, and my husband showed up -- it's nerve-wracking but the feeling is very satisfying."
Melissa, who gained 60 pounds during her third pregnancy, said she didn't feel as much pressure to lose the baby weight so quickly this time around as opposed to her first pregnancy.
"For me, it was important to bond with my child, as opposed to 'lose the weight.' So I waited until I was ready, and I knew I had the time, and then I made it a priority that I would eat well," she said. " ... In the beginning, I felt an uncomfortable pressure that I rebelled against, but this third time, I had to go back on camera, I wanted to look great, so I focused on it once I knew I had the time in my schedule."
Video: Melissa Joan Hart remembers her wild days
And is she happy with her current body?
"I am actually -- I am really happy where I am," the 37-year-old actress said. "I could live like this. I'm on a good path -- I love where I'm at and I feel amazing."