Meghan Markle's estranged half-brother, Thomas Markle Jr., gushed about the "Suits" star Thursday, saying she will be the "perfect modern princess" despite penning a handwritten letter two weeks earlier urging Prince Harry to cancel the royal wedding.
Standing outside Windsor Castle, Thomas told the Daily Mirror the royal family will be lucky to have Markle as a member.
"My sister's going to be one of the best things ever to have happened to the royal family," he said. "She will be the perfect modern princess. I wish Meg and Harry nothing but a happy and healthy future together."
Thomas appeared to have a change of heart two weeks after sharing a letter to In Touch Weekly saying the upcoming royal wedding was the "biggest mistake." He added that it's "not too late" for the 33-year-old prince to call it off.
MEGHAN MARKLE'S ESTRANGED HALF-BROTHER URGES 'SUITS' STAR FOR LAST-MINUTE INVITE TO ROYAL WEDDING: 'IT'S NOT TOO LATE'
"Meghan Markle is obviously not the right woman for you," Thomas previously wrote. He continued to call the former actress a "jaded, shallow, conceited woman that will make a joke of you and the royal family heritage."
"I'm confused why you don't see the real Meghan that the whole world now sees," he wrote. "Meghan's attempt to act the part of a princess like a below C average Hollywood actress is getting old."
MEGHAN MARKLE AND PRINCE HARRY'S ROYAL WEDDING GUEST LIST
Yet, last Friday Thomas wrote another letter begging his half-sister for an invitation to the royal wedding on Saturday at St. George's Chapel. He admitted he wasn't "perfect, nor is anyone else in [their] family" and asked the duchess-to-be to put family first.
"But it's not too late to send me an invite along with your entire family," he wrote. "We should all be there to show our love and support on your wedding day because that's what families do. Not to mention, how long it's been since we all seen and have gotten together, that would be very nice."
MEGHAN MARKLE'S FATHER WILL NOT ATTEND THE ROYAL WEDDING FOLLOWING SEVERAL DAYS OF CONTROVERSY, INDECISION
On Thursday, Markle broke her silence and announced her father, Thomas Markle Sr., won't be attending the royal wedding. She added that she's "always cared" for her father and wants him to focus on his health. The statement came a day after the 73-year-old had heart surgery following press surrounding his health and speculation on whether or not he would walk his daughter down the aisle. He reportedly suffered a heart attack last week.
Thomas Markle Jr. said his father, who he shares with the actress, is "heartbroken" that he can't attend the wedding.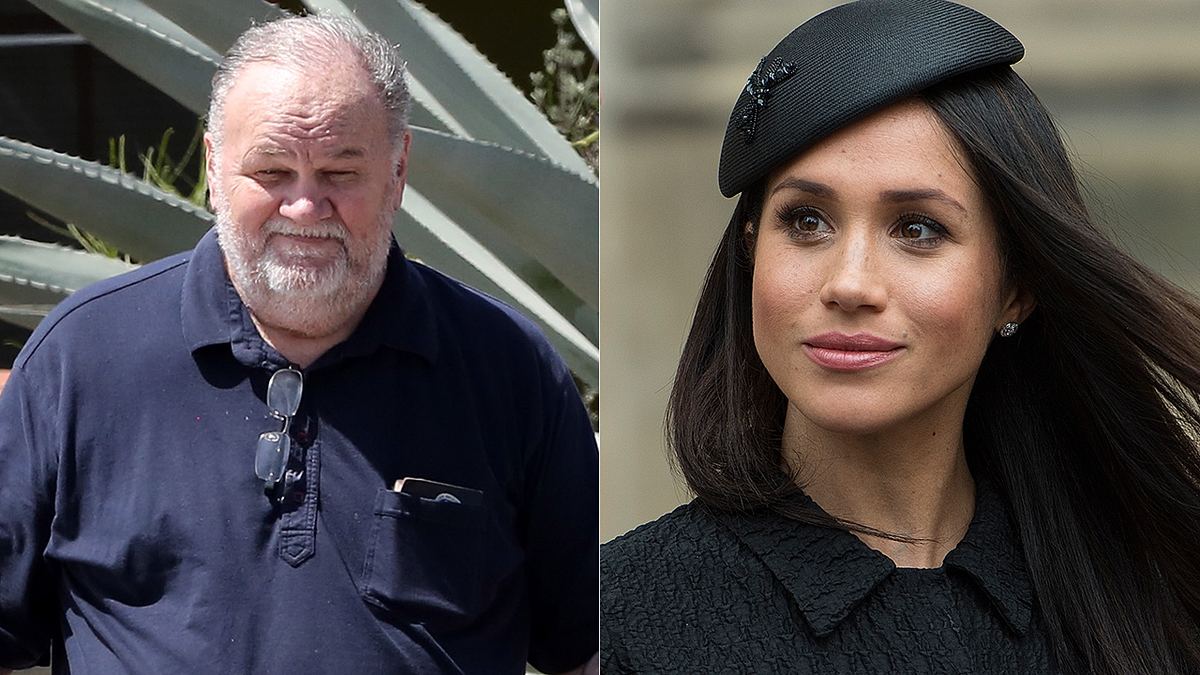 "All the drama of my dad's health scare put everything into perspective about what's important in life," Thomas said. "He [my father] would have moved heaven and earth to be there."
MEGHAN MARKLE AND PRINCE HARRY'S ROYAL WEDDING: EVERYTHING YOU NEED TO KNOW
The half-brother also slammed Kensington Palace for failing to provide guidance for Markle's father and extended family. Markle's father was also caught staging paparazzi photos to improve his public image.
"It would have been better for the palace to have guided him, as well as us for that matter, to ensure the focus is on Harry and Meg and not her family back in the States. They should have intervened and guided us when Meg and Harry's relationship was first made public," he added.