Meghan Markle will return to TV for a new interview about Queen Elizabeth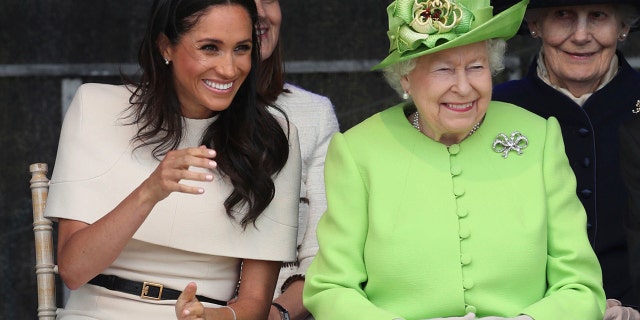 NEWYou can now listen to Fox News articles!
Meghan Markle will give her first interview as a member of the royal family in an upcoming documentary for British television.
The Duchess of Sussex will be featured alongside other royal family members in a documentary about Queen Elizabeth titled "Queen of the World."
A palace source told People that Meghan will take part in "a conversation, a stand-up chat," for the documentary series, which will air on UK TV channel ITV in September.
While the documentary is about the Queen, Meghan's chat will touch on her wedding to Prince Harry in May, ITV News' royal correspondent Chris Ship told the publication.
Prince Charles, Prince William and Harry will also appear in the documentary and Princess Anne and the Countess of Wessex will give sit down interviews.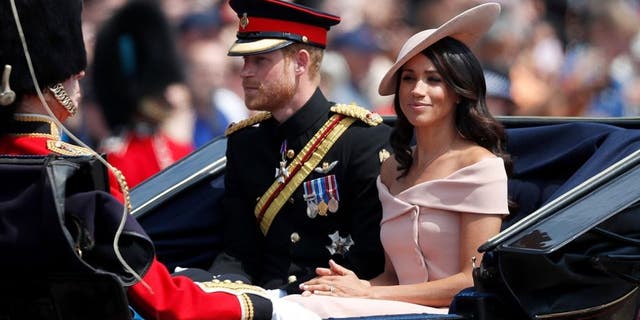 Meghan and Queen Elizabeth only met for the first time last year but appear to have struck up a close friendship ever since.
The pair were photographed giggling and chatting to each other during a visit to Cheshire together in June.
A palace insider told US Weekly that the Queen had become an unlikely ally for Meghan through the repeated attacks in the media from Thomas and Samantha Markle.
"While Meghan and the queen come from two very different backgrounds and generations, there's a warmth between the two that's genuine and loving," the source said.
The magazine claims that Harry is responsible for the pair's close relationship, with the prince requesting a sit down with the Queen when his relationship with Meghan became serious.
"He wanted to make sure every family member knew that the Queen supported the relationship," another source said, "and how important it would be for Meghan, who's from a very different background, to feel welcomed and supported."
This article originally appeared on news.com.au.