Meghan Markle joins Prince Harry in another 'unprecedented' royal engagement appearance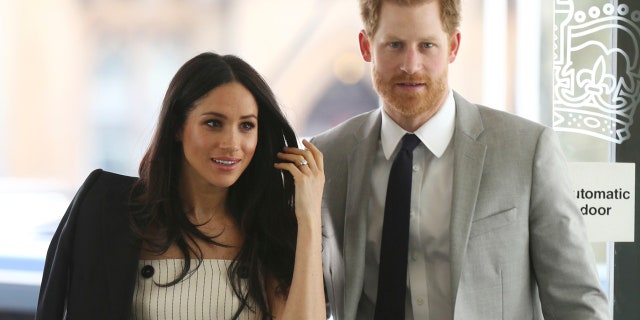 Meghan Markle was snapped, once again, by Prince Harry's side at another royal engagement. But her attendance at the royal event is said to be "unprecedented" for the still unmarried Markle.
On Wednesday, the American actress accompanied Harry to meet with delegates of the Commonwealth Youth Forum, which Harry was recently named an ambassador.
The soon-to-royal, who donned a white, pinstriped Altuzarra dress, accessorized with a black blazer and heels, stood by Harry's side as they spoke with young men and women from around the world about the future of the forum.
According to People, after speaking with several event attendees, Markle said, "You're so energized. You've got this umbrella to hold you together. It's incredible. So stay in touch, maximize it."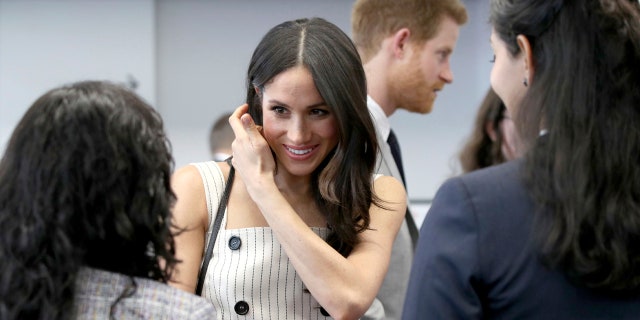 During the event, the couple also spoke with a group of LGBT campaigners who they told they would continue to work with the LBGT community as advocates for LBGT rights.
"Both Prince Harry and Miss Markle said they would put LGBT issues at the front of their work," Jonah Chinga, an LGBT activist from Kenya said to reporters.
"Miss Markle said, and these were her exact words, that this is a basic human rights issue, not one about sexuality," Jacob Thomas, an Australian LBGT activist said.
In addition to participating in today's Commonwealth forum event, Meghan is also slated to take part in another big event, the Commonwealth Heads of Government Meeting's Women's Empowerment reception, hosted by U.K. Foreign Secretary Boris Johnson, according to People.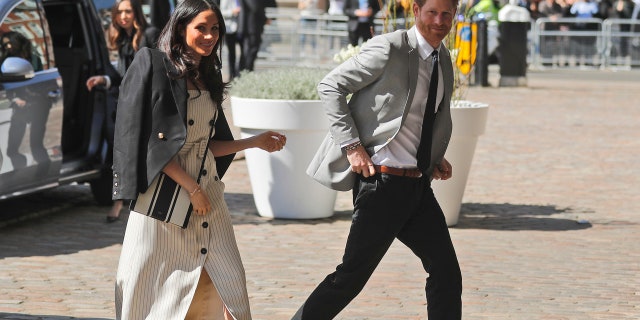 But Markle's participation in these official royal engagements is not considered normal for someone who is not yet part of the royal family. In the weeks leading up to Kate Middleton's marriage to Prince William, Middleton did not attend or appear at any public outings with Queen Elizabeth.
Markle's "unprecedented" appearances stem back to last month when the soon-to-be royal accompanied her fiance to the Commonwealth Day celebration at Westminster Abbey where she was seen out in public with the Queen and the rest of the royal family.