Meghan Markle admits she misses 'Suits' since trading in acting for royal duties
Meghan Markle is settling into her new life as the Duchess of Sussex, but the California native is still struggling with leaving her old life behind.
While visiting Ireland with her new husband, Prince Harry, Meghan stopped to talk to members of the public after visiting the Irish Emigration Museum in Dublin.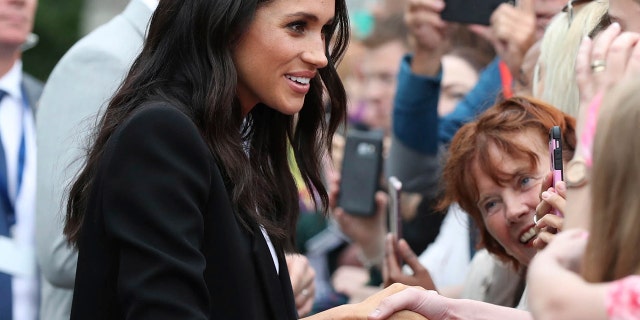 One Meghan fan told the former actress she misses "Suits." The 36-year-old starred on the series before retiring from Hollywood when she became a member of the royal family.
"I'm a fan of 'Suits' and I said to her that I miss it and she said 'so do I,'" Fiona Moore told the Daily Mail of meeting Meghan during her Ireland visit.
Moore noted that Meghan appeared "very relaxed and was joking and laughing."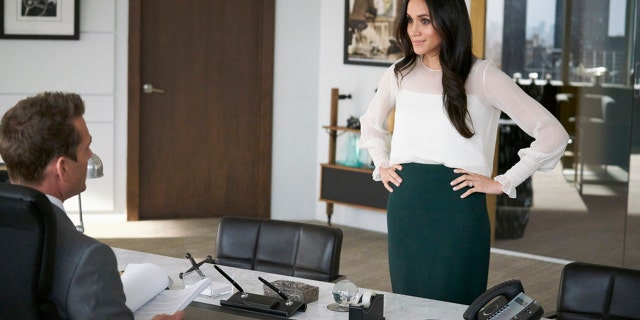 Meghan played paralegal-turned-lawyer Rachel Zane on the USA series for seven seasons. At the end of Season 7, Meghan's character wed Patrick Adams' character Mike Ross.