Meghan Markle accused of breaking royal protocol after Irish senator claims she praised abortion referendum result
Meghan Markle seemingly broke royal protocol when she and Prince Harry were on their first overseas trip as a married couple.
The newly-appointed Duchess of Sussex was busy meeting-and-greeting several guests at the British Ambassador to Ireland's residence on Tuesday when she allegedly broke a major rule: don't be political.
According to Irish senator Catherine Noone, who was one of the leaders of the recent referendum to legalize abortion in Ireland, Meghan expressed her support for Noone's efforts.
In a since-deleted tweet captured by the Irish Sun, Noone said: "A pleasure to meet Prince Harry and the Duchess of Sussex at the British Ambassador's residence this evening. The Duchess and I had a chat about the recent referendum – she watched with interest and was pleased with the result."
Noone was quick to backtrack on her tweet as many pointed out members of the royal family are required to refrain from making political statements.
"I deleted it because it was unintentionally misleading – the Duchess was not in anyway political," she later tweeted.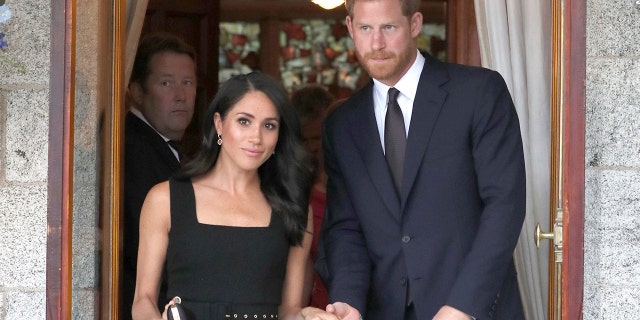 A rep for the royal family told Fox News they had no comment.
The royal couple also visited the headquarters of the Gaelic Athletic Association, the scene of the Bloody Sunday massacre committed by British troops against civilians in 1920 during their Ireland trip.
Harry said Tuesday that he hoped to take the opportunity to reflect on the "difficult passages" in the history between Britain and Ireland.
The Associated Press contributed to this report.