Mariah Carey signs to direct, star and produce three movies for Hallmark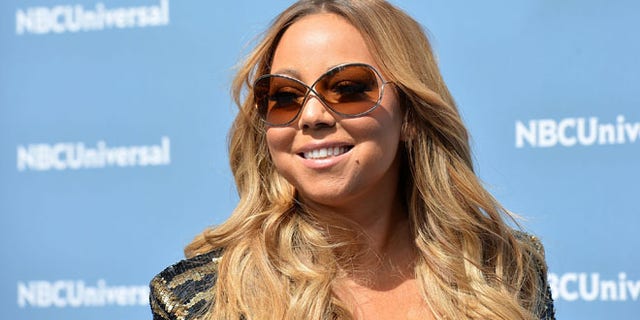 NEWYou can now listen to Fox News articles!
Mariah Carey is getting back into the director's seat with a new three-movie deal with Hallmark.
The multiple Grammy-winning singer is teaming up again with the network to develop, executive produce, direct and co-star in three original movies as well as compose at least one song for each, Deadline reported.
The first of the three films is to be released during the channel's Countdown to Valentine's Day programming early next year.
"We are honored to continue our collaboration with the multi-talented Mariah Carey," said Michelle Vicary, EVP Programming at Crown Media Family Networks, in a statement. "It's rare to work with a talent who can produce, direct, star and also compose original music for a project, and we know she will deliver for our viewers once again."
This is the second time Carey has teamed up with Hallmark. December's original movie, "A Christmas Melody," starred the pop diva and also marked her directorial debut.
According to Deadline, it drew 3.9 million viewers.
Additionally, Carey has the network's most-watched holiday special, "Mariah Carey's Merriest Christmas" musical event.
In addition to her new Hallmark deal, Carey is also working on her E! docu-series "Mariah's World," which follows her on her international tour. It is set to premiere in the fall.
Like us on Facebook
Follow us on Twitter & Instagram