Mariah Carey Justifies Controversial Palm Springs Speech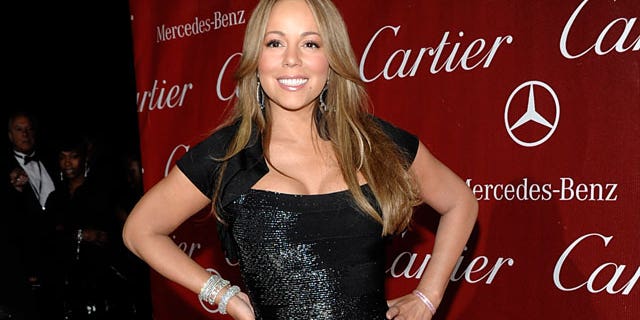 LOS ANGELES – Mariah Carey jokingly blames her loony acceptance speech at the Palm Springs International Film Festival awards on director Lee Daniels.
"The thing is me and Lee hadn't see each other in a long time, and then he was presenting my award, so he starts off immediately with inside jokes," Carey said backstage at the People's Choice Awards Wednesday night, where she was named favorite R&B artist.
"We had splashes of champagne, and I love Lee but he's a bad influence," the singer said and laughed.
Carey gave a long, rambling acceptance speech after being named Breakthrough Actress for her performance in "Precious: Based on the Novel 'Push' by Sapphire" on Tuesday. Daniels directed the movie.
The video of her speech was one of the most popular on the Internet, and led to jokes at Carey's expense.
The 39-year-old says she was rushing to receive the honor and didn't eat enough. She also says people shouldn't take the speech too serious.
"If people don't understand me and think I'm just like this girl that stands by a microphone and sings 'Hero,' then they're definitely not going to get me," she explained. "But if people knew me better, they would understand I have a sense of humor, and basically that's what gets me through life."